Feeding Families in Lincoln Parish
With your support, the Food Bank serves thousands of our neighbors facing hunger in Lincoln Parish each month.
At one of our recent mobile pantries in Ruston, we met Natasha, a mother of two who has been unable to work recently due to a health condition.
She says with the rising cost of groceries, it's been difficult to get the food she needs for her and her two children.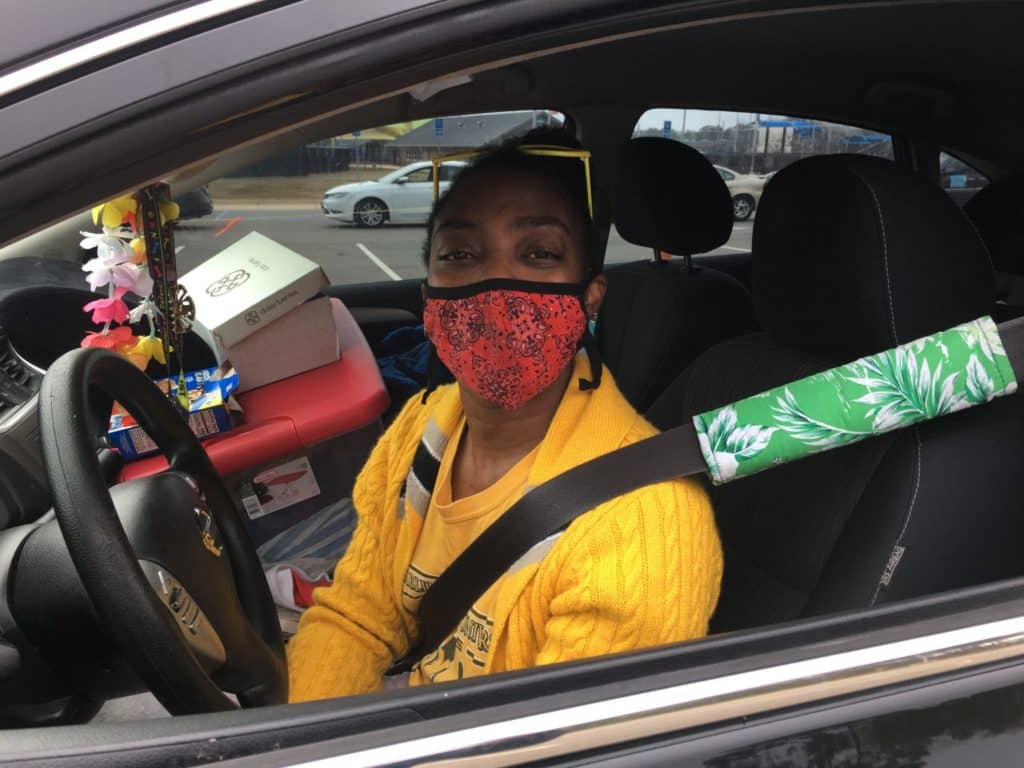 "When you don't have the money or assistance you need, this helps you until you can get back on your feet again," she said.
Natasha picked up fresh produce, chicken, and dairy, along with a 30-pound box of shelf-stable food items at the distribution.
"It will help me a lot," she said.
Please help us to continue to provide food assistance in all 12 parishes we serve.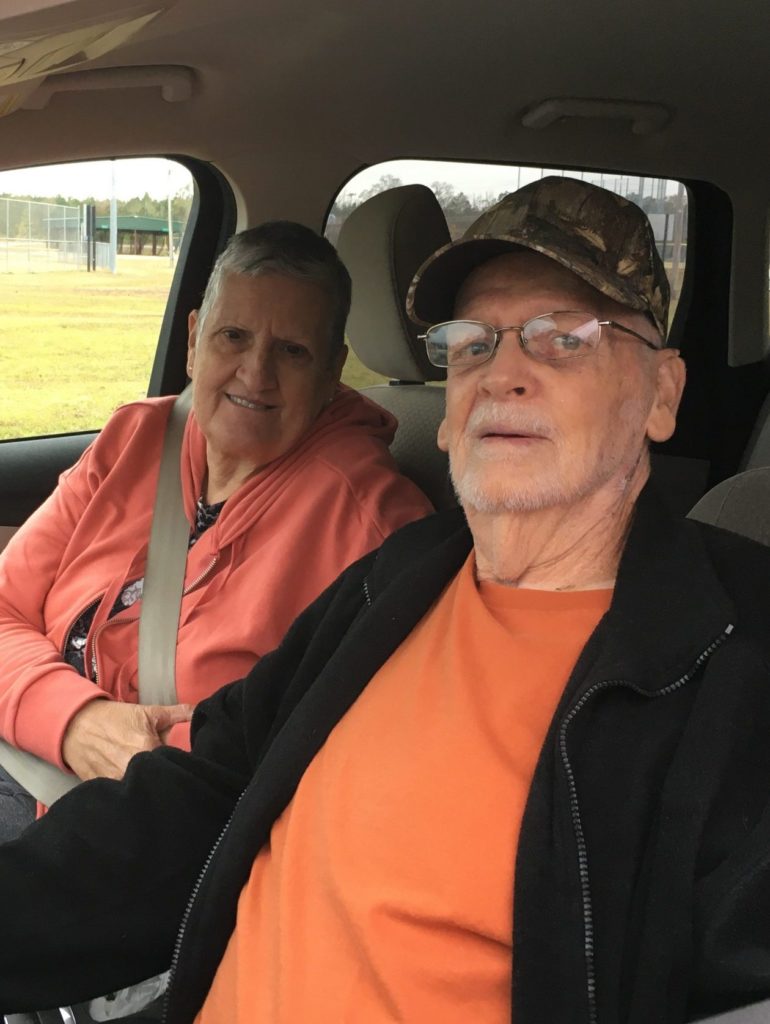 Louisiana has the sixth highest food insecurity rate among seniors in the U.S., according to Feeding America's State of Senior Hunger Report.
Here at the Food Bank, we believe that is unacceptable.
Your support helps us provide nutritious foods to thousands of seniors in our community every month.
Jerry and Gloria are both retired and have been visiting a Food Bank Partner Agency in Jackson Parish over the last three months.
Jerry said having to pay their medical bills while living on a fixed income has caused them to be cautious when grocery shopping.
"When you go to the doctor, you have to pay those bills," he said. "So, when you see something you want in the grocery store, sometimes you have to wait to get it the next time."
Jerry told us that they receive many food items they enjoy since they have been visiting the food pantry.
"We have been able to get a lot of the things we haven't been able to have," he said. "We got two cans of salmon, and you know how much salmon is, so we made ourselves some salmon patties."
We hope you agree that no senior citizen should be hungry. Your gift will help provide nutritious food to our cherished seniors who struggle to make ends meet every month.
Small crafts make big impact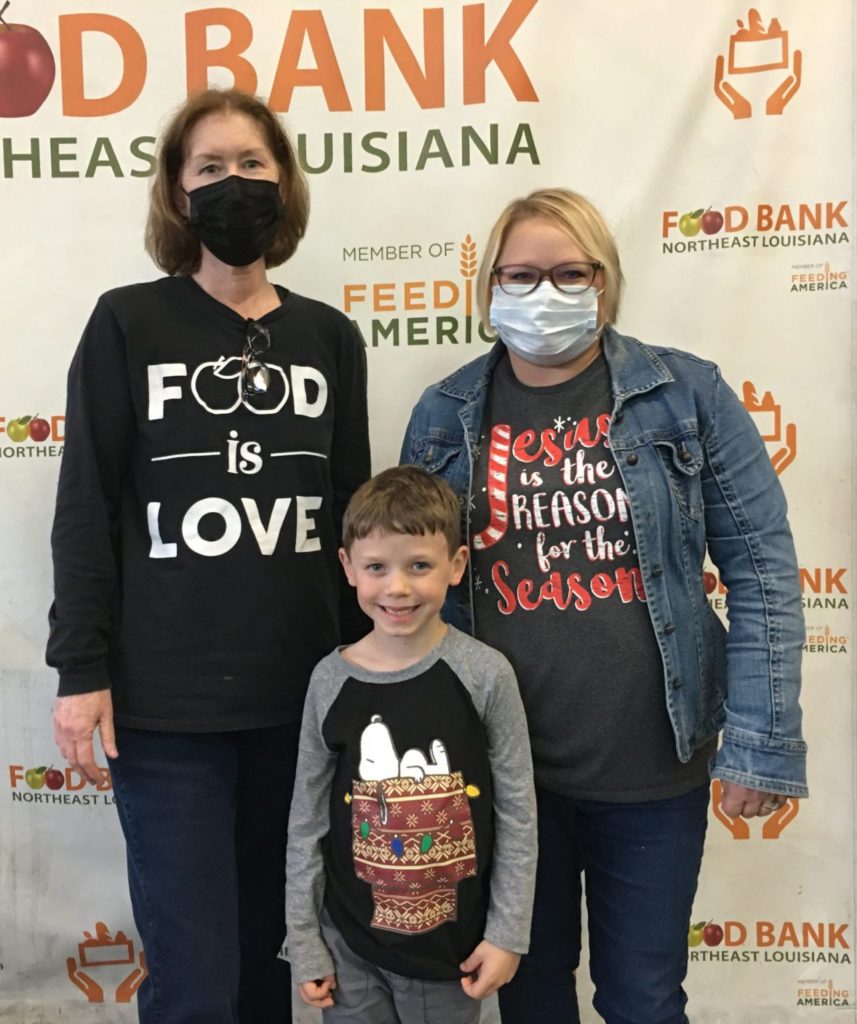 When a child finishes an art project, they often give it to their parents or grandparents to express their love for them. Six-year-old Micah wanted to use his art to help feed children who are hungry.
Micah and his mother started Kids Bead to Feed last summer, a project where Micah, along with his friends, create objects made from small plastic beads and sell them to raise money to help feed children.
"I wanted to sell them for kids who don't have much food," Micah said. "It makes me feel good to do that."
Micah's Kids Bead to Feed recently raised and donated $365 to the Food Bank. "We're really proud of him," said Amy, Micah's mom.
"It makes me feel like there are some qualities there I want to nurture because that's how you change the world."
Micah's desire to make a difference at such a young age is inspiring!
In addition to our normal distributions, the Food Bank hosted six drive-through mobile food distributions during the holiday season and provided almost 120,000 extra pounds of food!
Thousands of families in our community were able to have nutritious meals during the holidays thanks to your support.
These organizations generously gave $2,500 or more to help our neighbors who face hunger.
Atmos Energy Corporation
CarZone USA
COMO Charitable Foundation
CVS
Entergy Louisiana
Enterprise Holdings Foundation
First United Methodist Church West Monroe
Gold Peak Tea
Graphic Packaging
First Horizon Bank
Hodge Strong Foundation
JP Morgan Chase
Lincoln Health Foundation
Louisiana Plastic Industries
Mark L. Taylor, MD, LLC  
The Thomas & Mayme P. Scott Foundation  
Unilever  
Walmart
Weyerhaeuser Company
Please contact our Director of Development at 318-322-3567 if your organization is interested in
supporting the Food Bank with a sponsorship, donation or employee engagement opportunities.
We Love Our Corporate Volunteer Groups!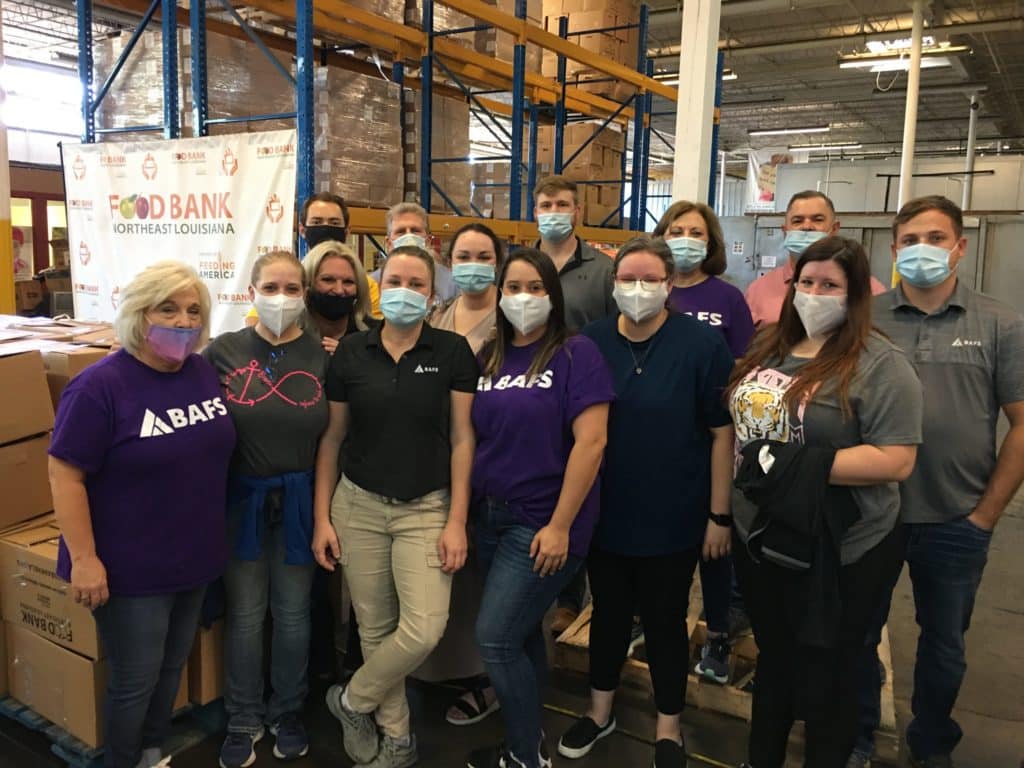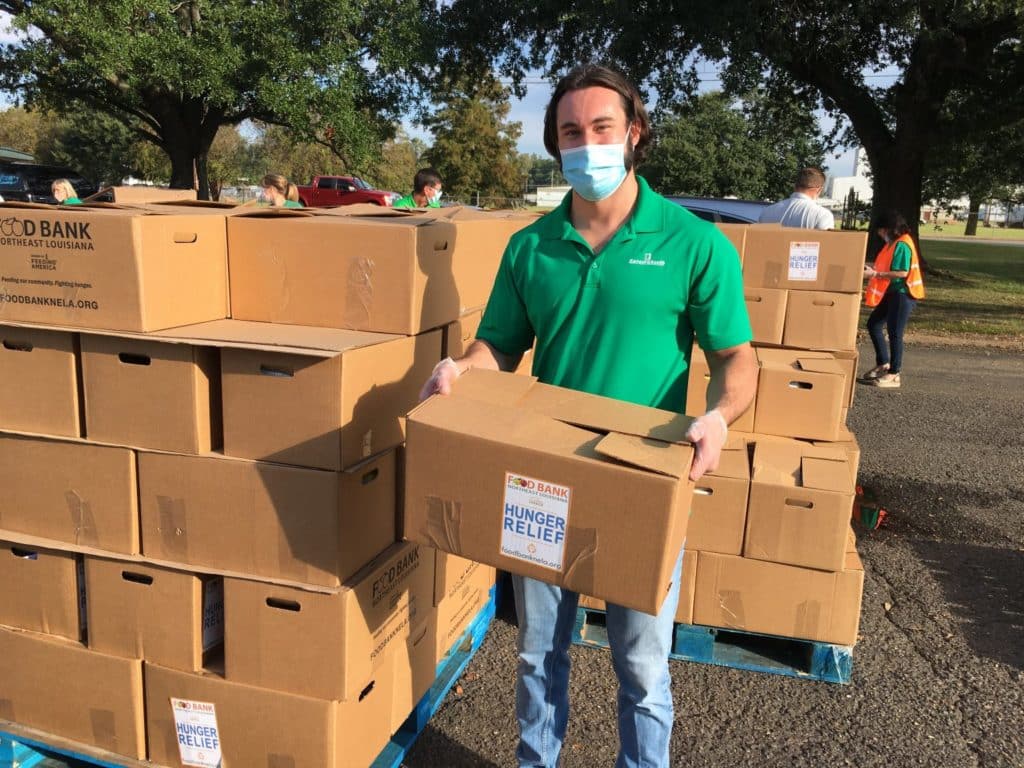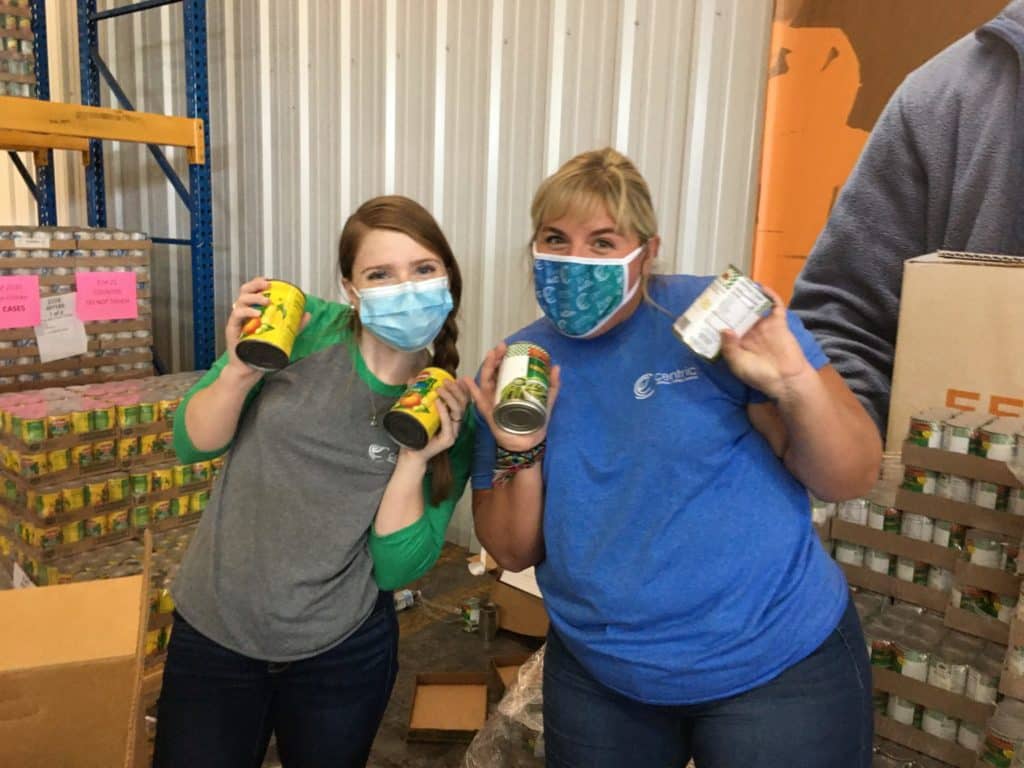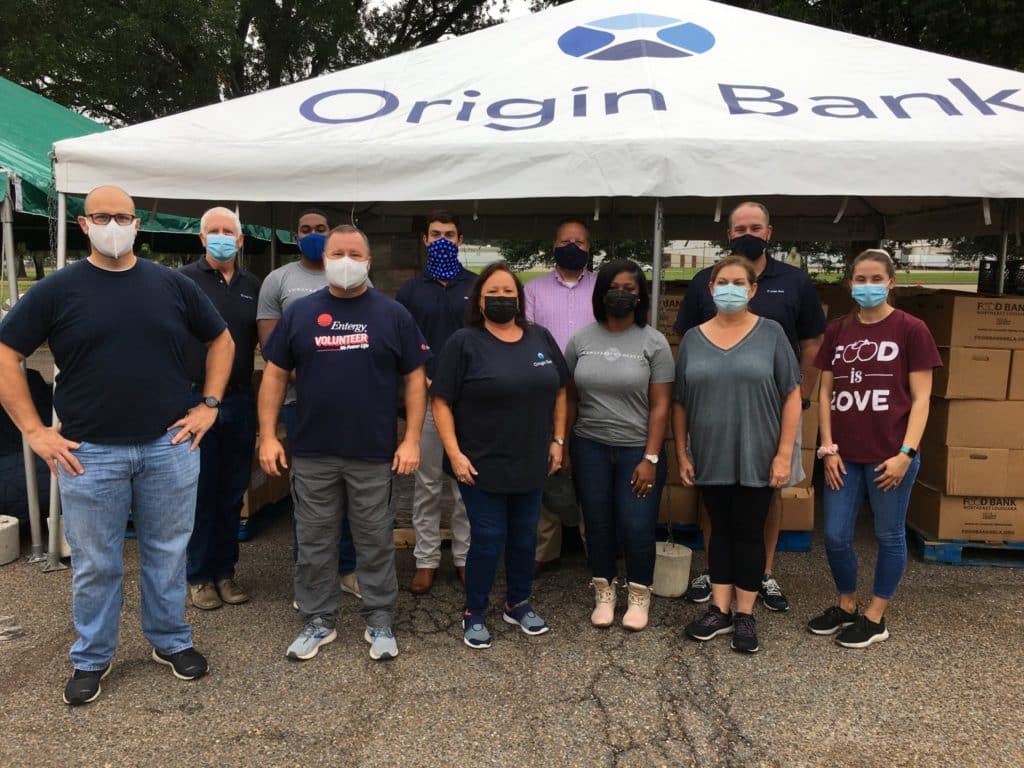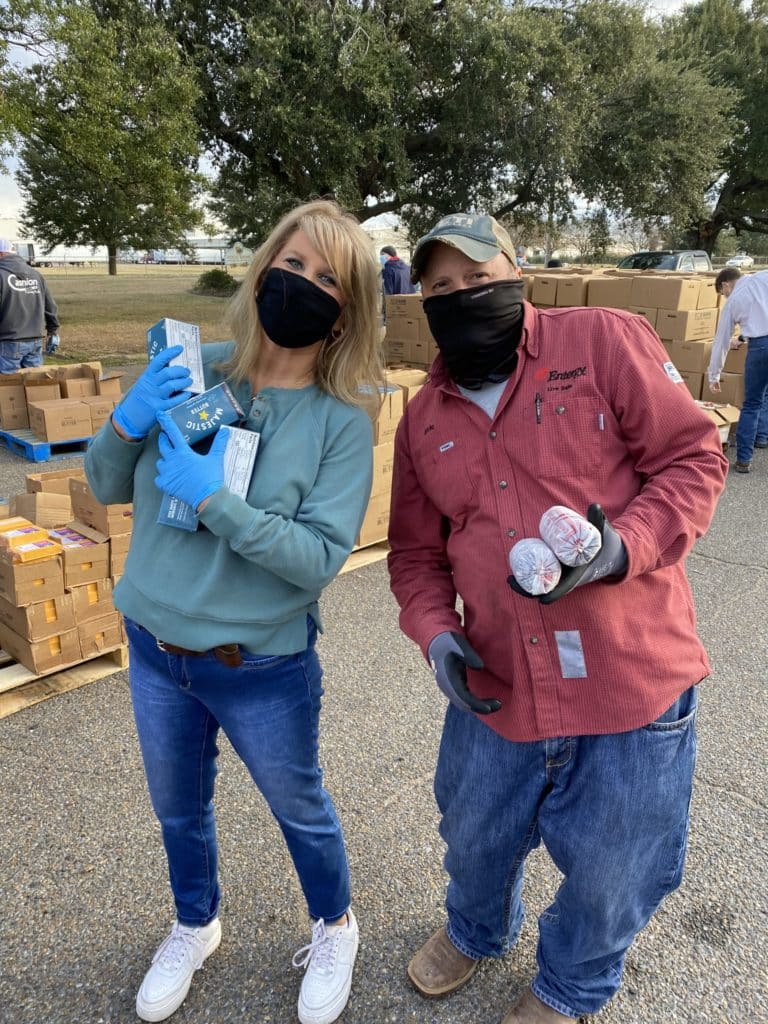 If your organization would like to get involved, please contact our volunteer coordinator at 318-322-3567.
Thanks to the partnership and support of local schools and community members, the Christmas Cheer Drive surpassed last year's total and raised over $14,500!!
This will help provide a total of 72,845 meals to our community!
Congratulations to the winning schools: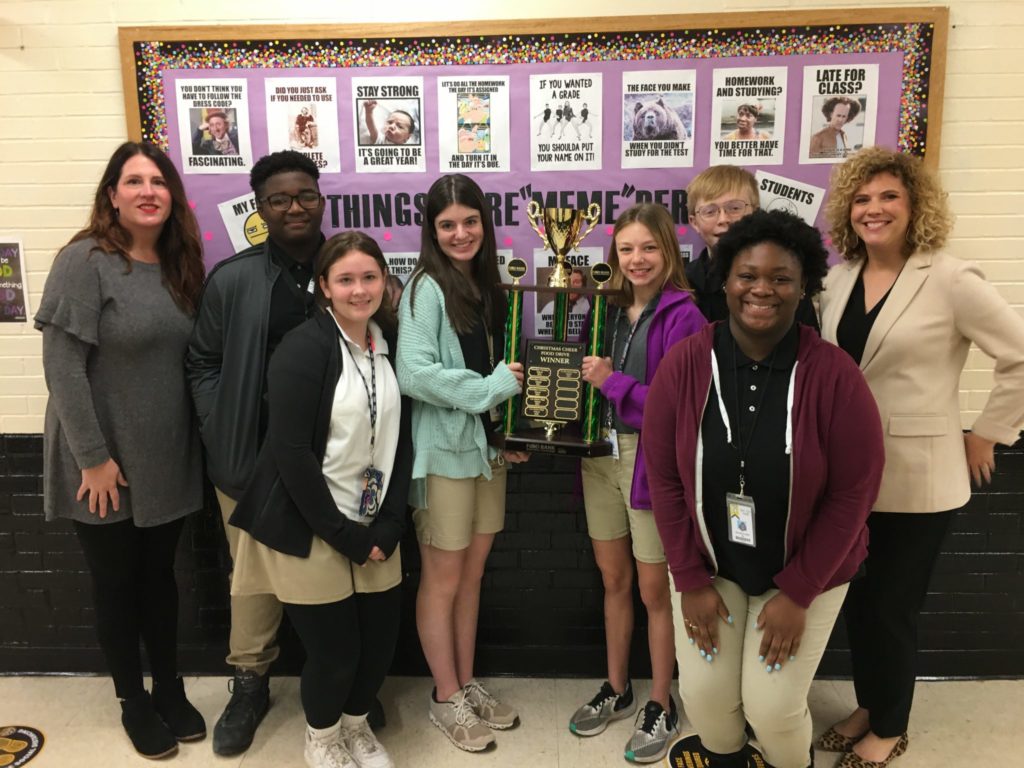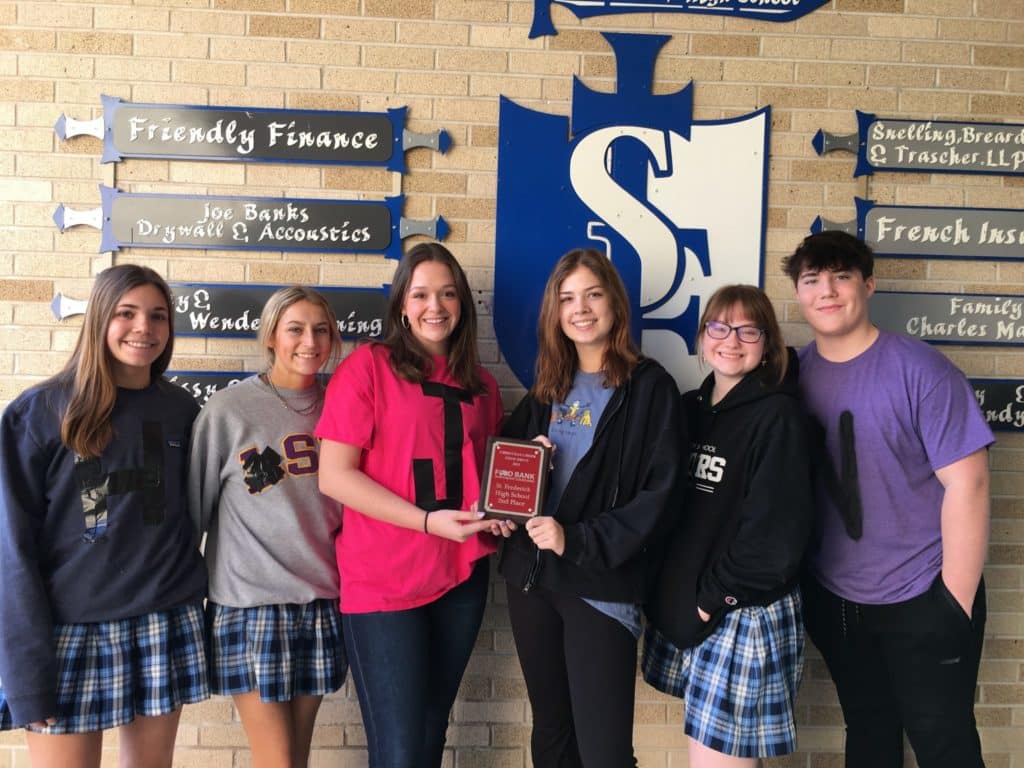 Our Vision is a strong, caring community that ensures no one in Northeast Louisiana goes hungry.