Hunger Doesn't Take A Summer Break
What do you remember about your childhood summers? Perhaps it was a family trip to the beach, playing outside in the sun with your siblings, or going to cookouts with family and friends. For many of us, summertime brings fun, excitement, and adventures.
But for many kids in our community, summertime tells a different story. They lose access to school breakfast and lunch, meals they count on during the school year. And with budgets already strained, the extra childcare and grocery costs during summer make it difficult for parents to make ends meet.
Summer months bring a spike in the number of families seeking food assistance at our local pantries. In Northeast Louisiana, 1 in every 4 children are at risk of hunger. But you can help give kids food and hope this summer by supporting the Food Bank.
Thanks to caring neighbors like you, the Food Bank provides children with reliable access to nutritious food that enables them to play, learn and grow, and maintain their health and well-being.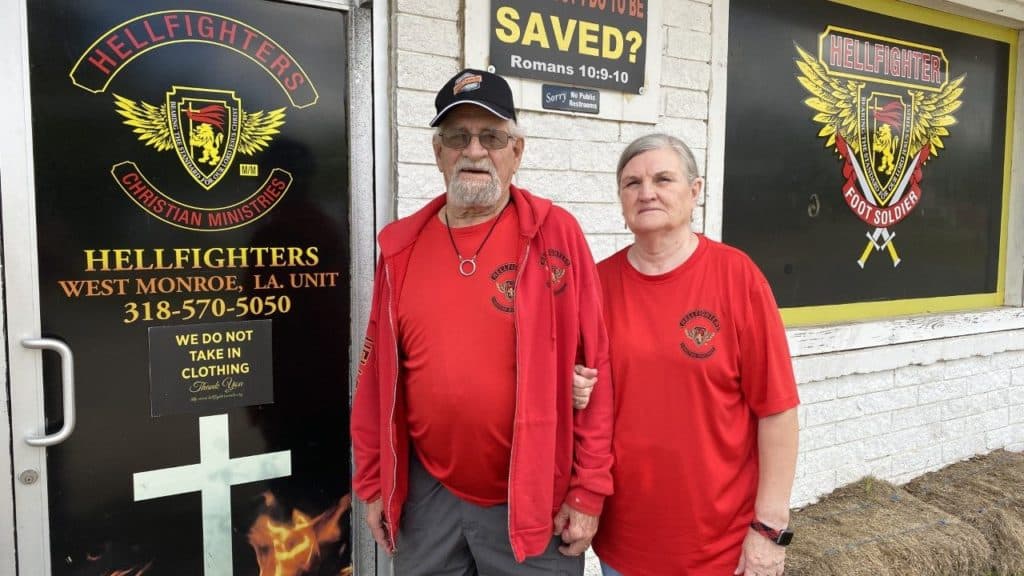 Pantry Spotlight: Hellfighters Christian Ministries
Photo: Roberts and Millie
"It's the most gracious act of kindness to extend help to someone less fortunate than you," said Robert Wagner, President of Hellfighters Christian Ministries food pantry.
Robert and his wife, Millie, are members of the Hellfighters Christian Ministries unit in West Monroe. If that name sounds familiar, it's because they're the organization also referred to as the motorcycle ministers.
But when they're not riding their motorcycles and spreading the good word, Millie and Robert operate a Food Bank Community Partner food pantry in the Brownsville-Bawcomville area of West Monroe.
They first partnered with us in 2019 after seeing a need for food assistance in their community. Millie, who grew up in the Brownsville area, wants to give back to her hometown and see it thrive.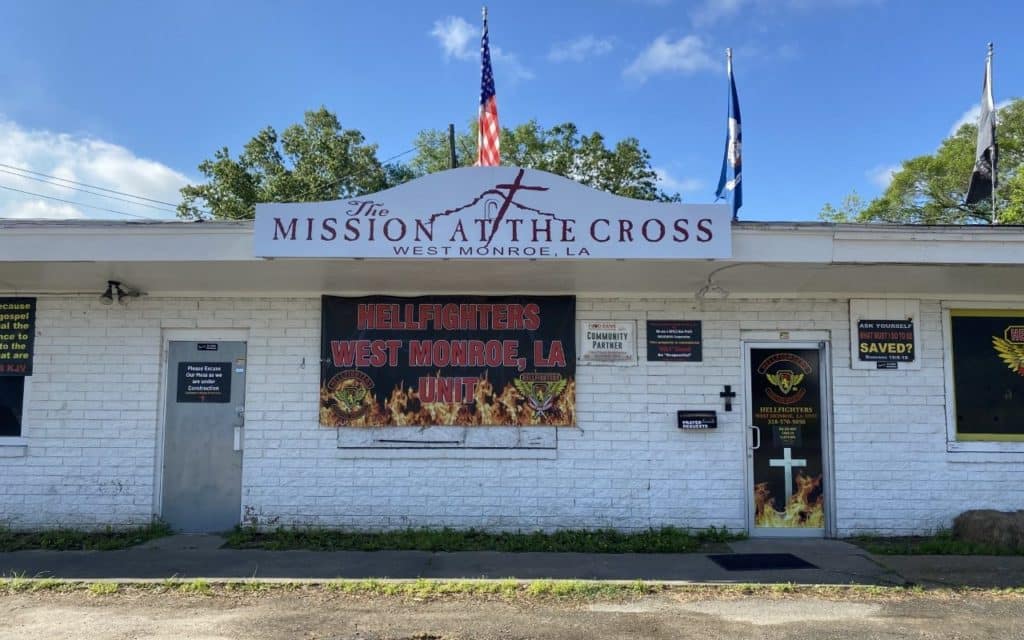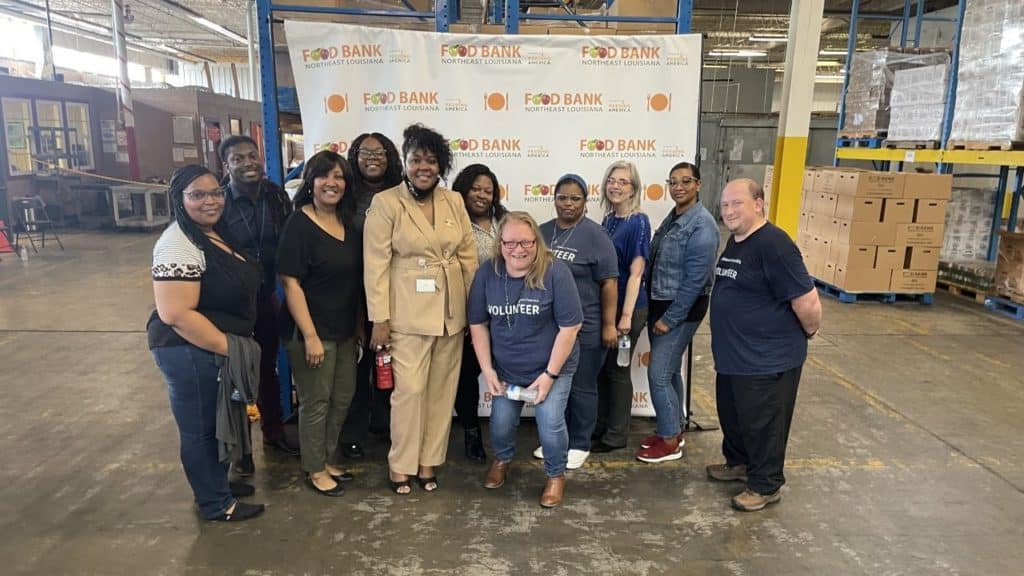 Photo: Staff from JPMorgan Chase & Co. volunteering at the Food Bank
Volunteers play a crucial role in a Food Bank's operations. Each month, staff from companies like JPMorgan Chase & Co. volunteer at the Food Bank, helping us meet the demand for food assistance in our community.
The different departments at Chase take turns volunteering at the Food Bank to pack food boxes for our Senior Program and mobile distributions, sort food products, and help distribute food to our neighbors.
Chase also participated in our Spread the Love Peanut Butter Drive and donated over 1,180 pounds of peanut butter.
Tina first visited Care and Hope, a Food Bank food pantry in Bastrop, four years ago when she needed help feeding her family. She had stopped working to take care of her mother, who was battling cancer.
"I wasn't able to work and was homebound with her," she shared.
Tina is now back working full-time in landscaping. She loves her job because it allows her to use her creative side. But work often slows down each year during the winter months, and that is when Tina turns to the Food Bank for help.
"It helps me in a time of need when I don't have the money to make ends meet," she explained.
Tina uses the groceries she receives to help make meals for her family, which often includes Hayden's favorite, mac & cheese.
You can help provide food to thousands of families across Northeast Louisiana by giving today at foodbanknela.org/donate.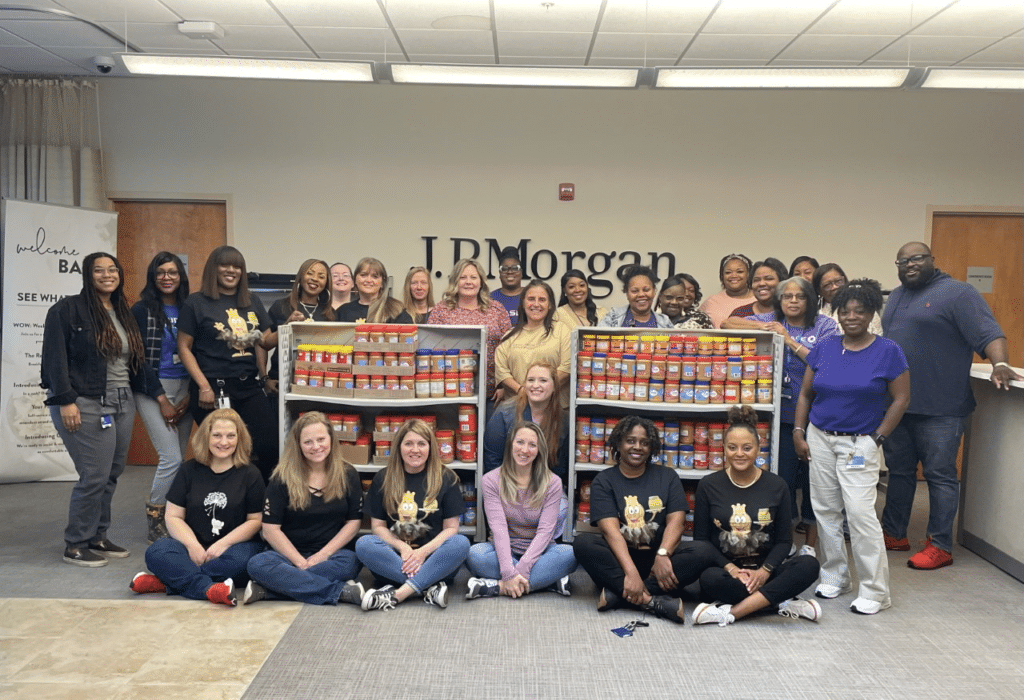 Photo: JPMorgan Chase & Co. held a peanut butter drive for the Food Bank.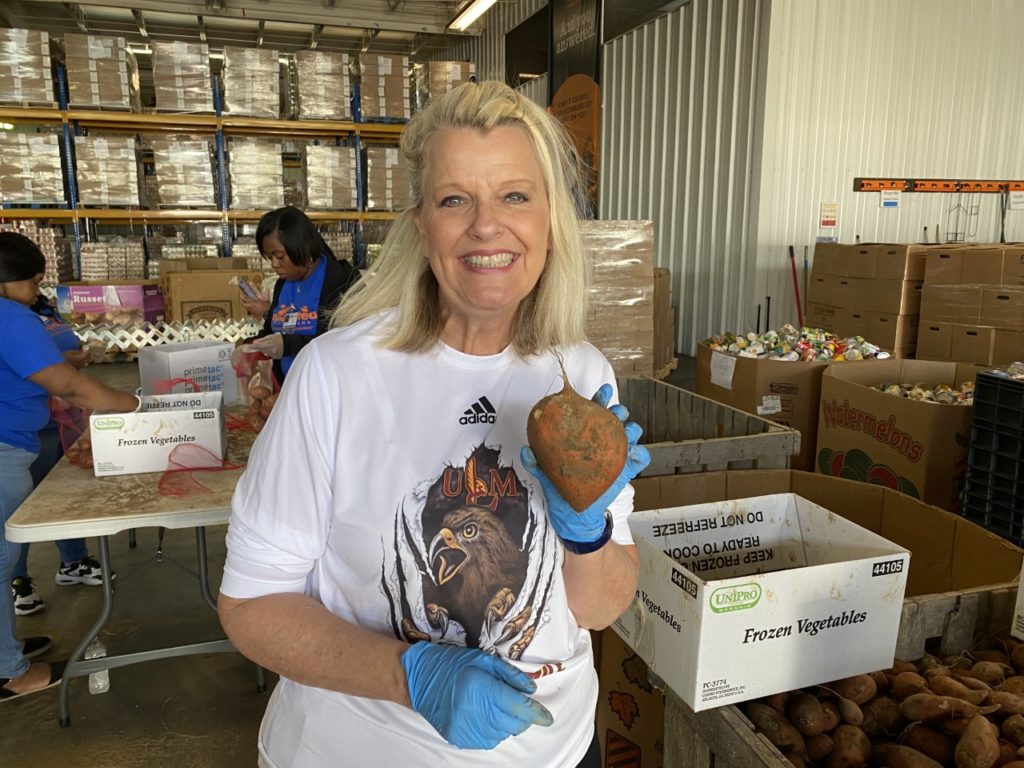 Our friends at Lamb Weston made a generous donation of over 10,000 pounds of fresh sweet potatoes in the month of March! Then, dozens of volunteers spent hours bagging the potatoes that were provided to families and seniors struggling with hunger in Northeast Louisiana.
We want to thank Lamb Weston and everyone who helped with this sweet effort!
---
Empty Bowls - A Serving Of Food, Art, and Music
Our 7th Annual Empty Bowls event was sold out again thanks to your support! The proceeds from Empty Bowls will help provide about 200,000 meals to children, families and seniors who face hunger in Northeast Louisiana!
This event wouldn't be possible without the wonderful artists, local food vendors, sponsors and musicians who give their time and talents to help others in our community. Please consider supporting these businesses when you can!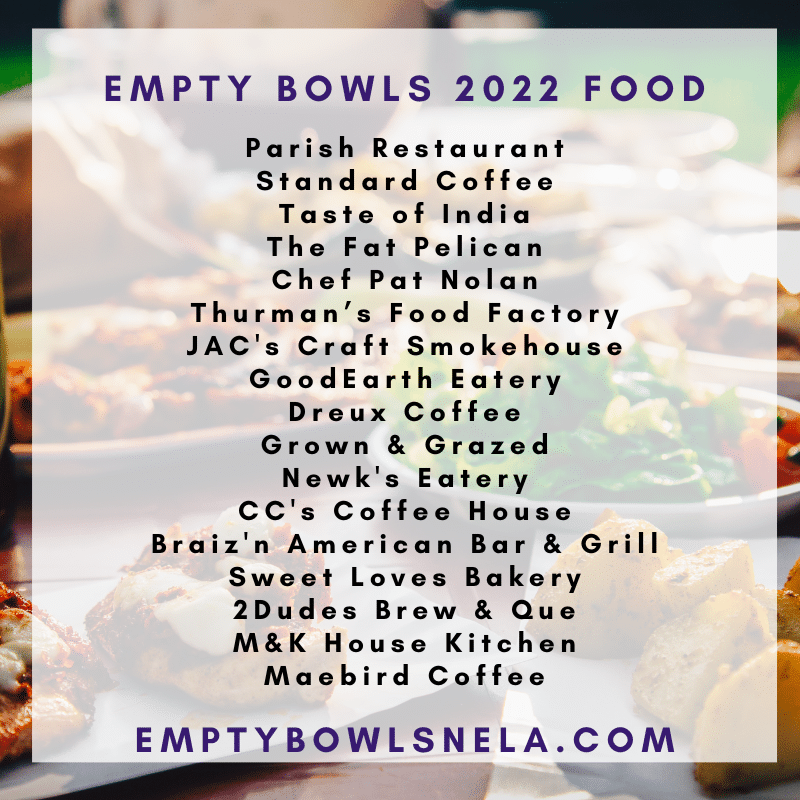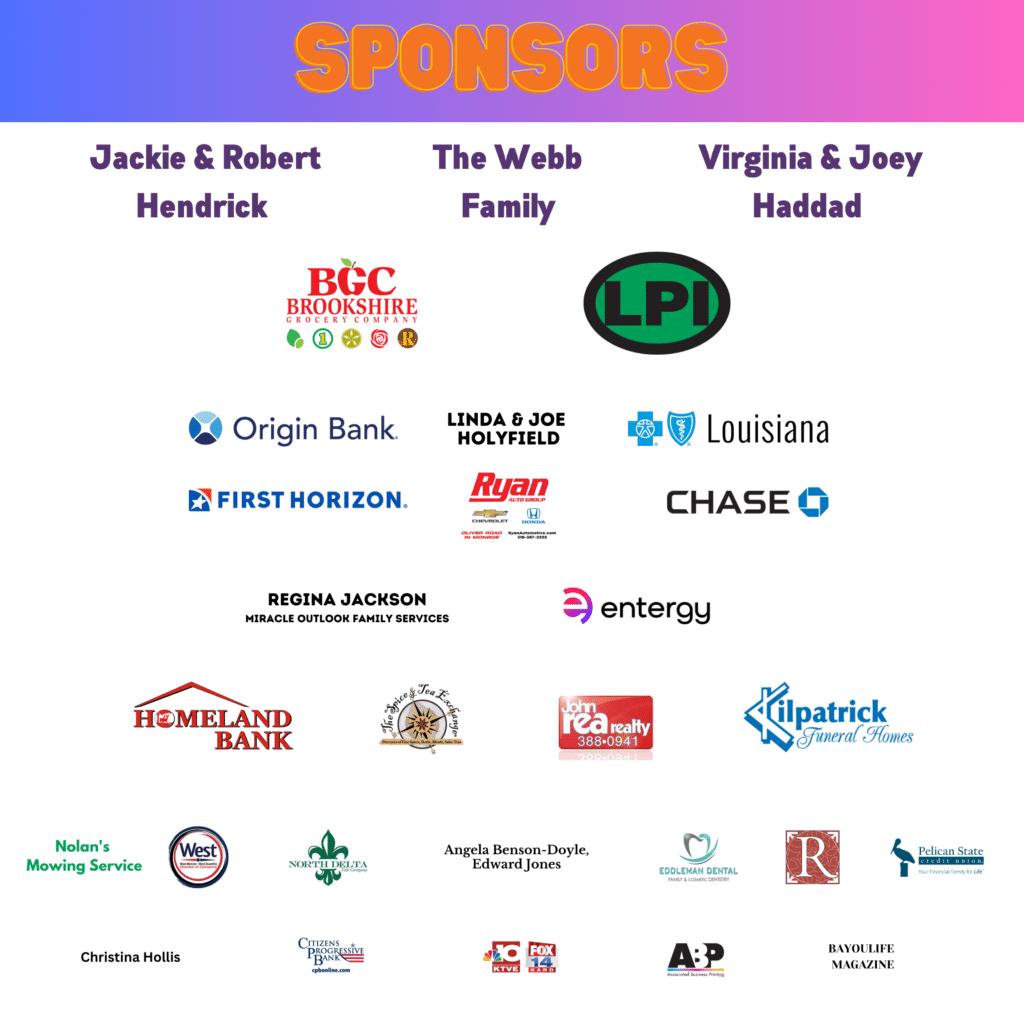 Our Vision is a strong, caring community that ensures no one in Northeast Louisiana goes hungry.