According to The State of Senior Hunger in America 2020, Louisiana has the 4th highest rate of senior food insecurity in the U.S.
With the help of volunteers and the National Guard, the Food Bank of Northeast Louisiana continued our fight against senior hunger in April by distributing over 20,000 pounds of food to seniors in Ouachita Parish.
In an effort to provide hunger relief, the Food Bank operates a Senior Program that provides a supplemental box of groceries every month to low-income seniors over the age of 60. 
Directed by National Guard officers, vehicles filled with seniors waiting to collect their box of food formed two lines around the Food Bank's warehouse facility early Wednesday morning.
"We had a great turnout for our monthly Senior Distribution," said Food Bank Program Manager Kayt Noles. "The Senior Program means so much to the clients we serve, and they are always so appreciative."
The Food Bank distributed about 350 boxes of food to seniors who live in Ouachita Parish on Wednesday. Seniors in the other 11 Parishes served by the Food Bank receive their food on Thursday.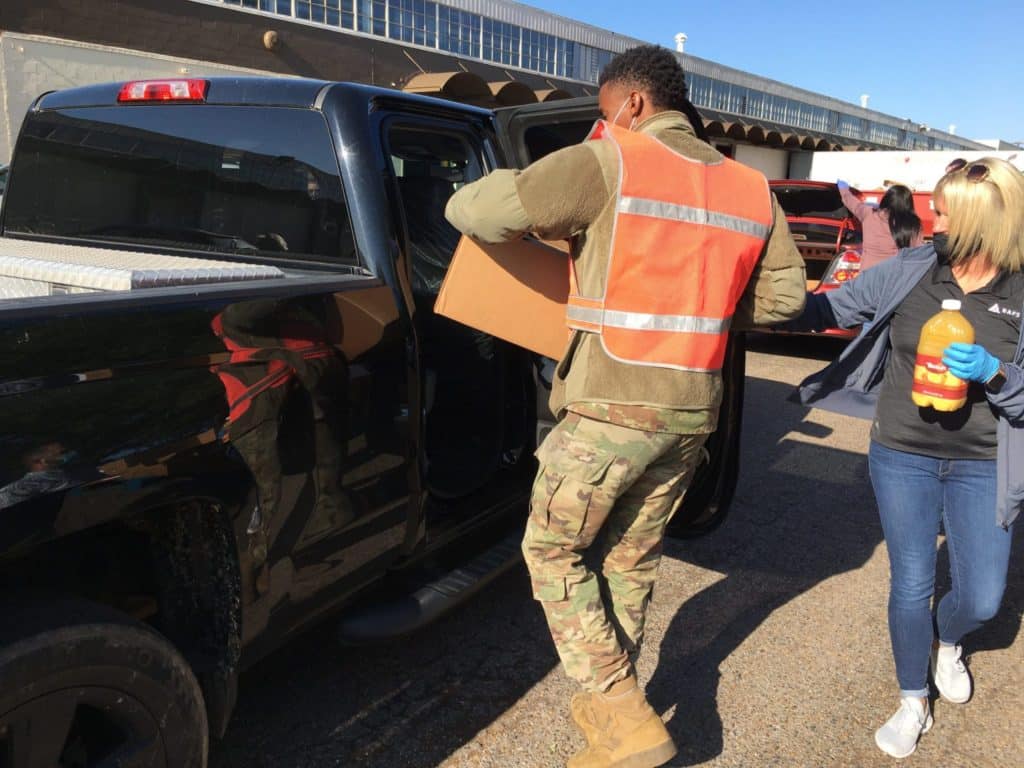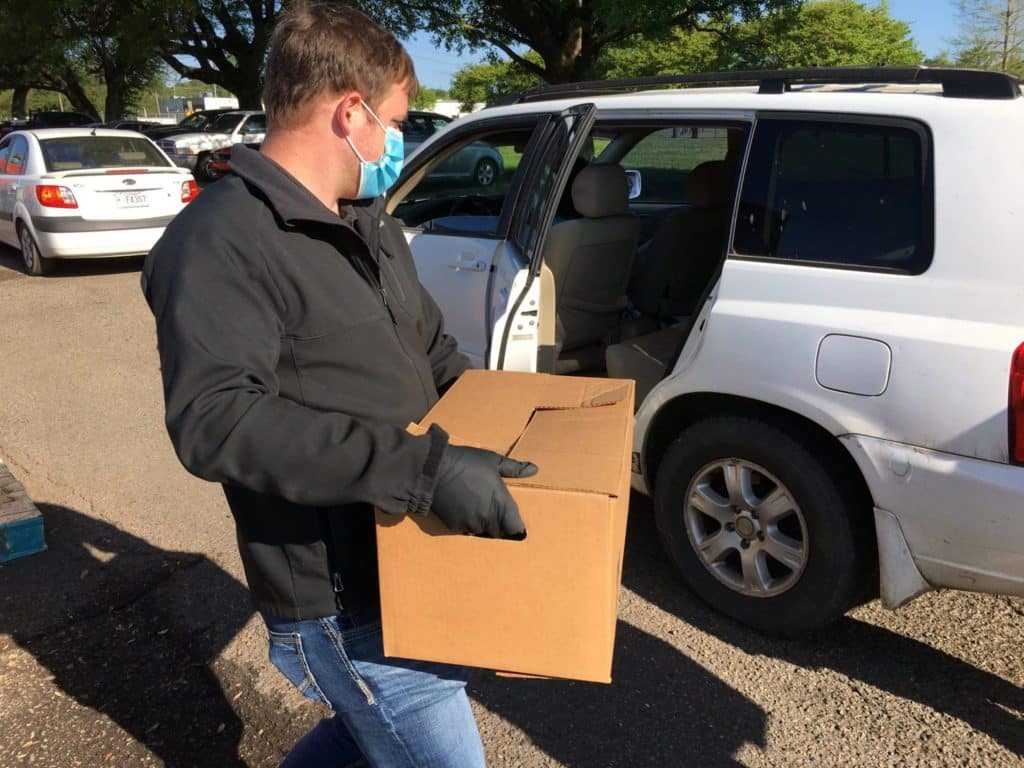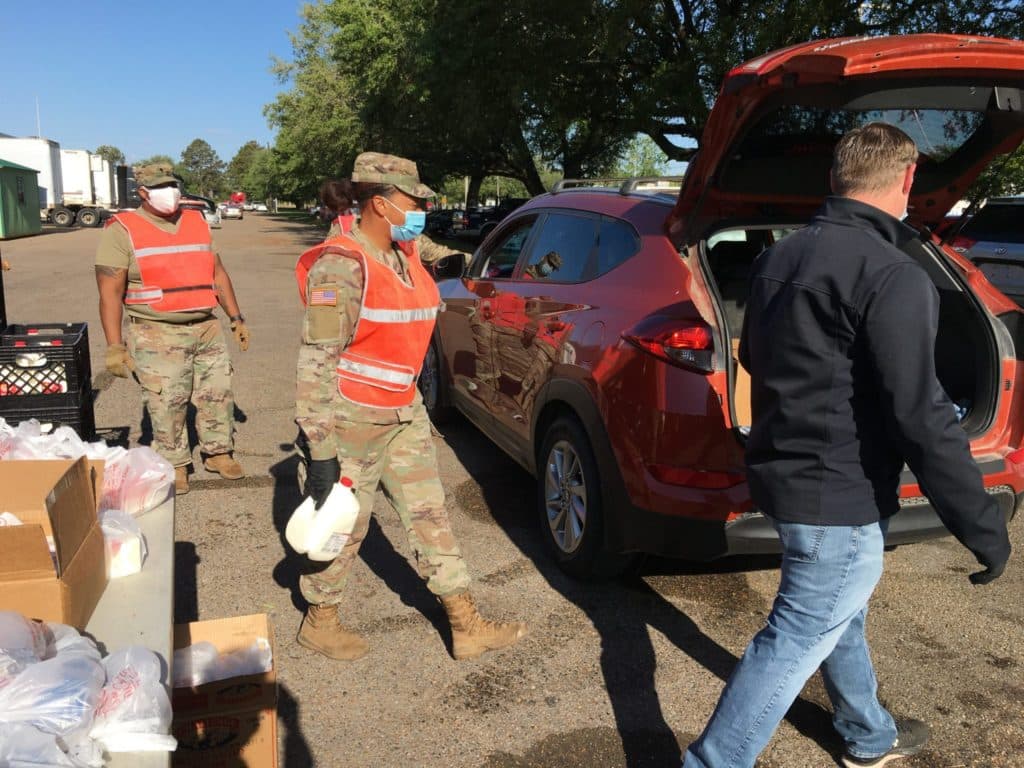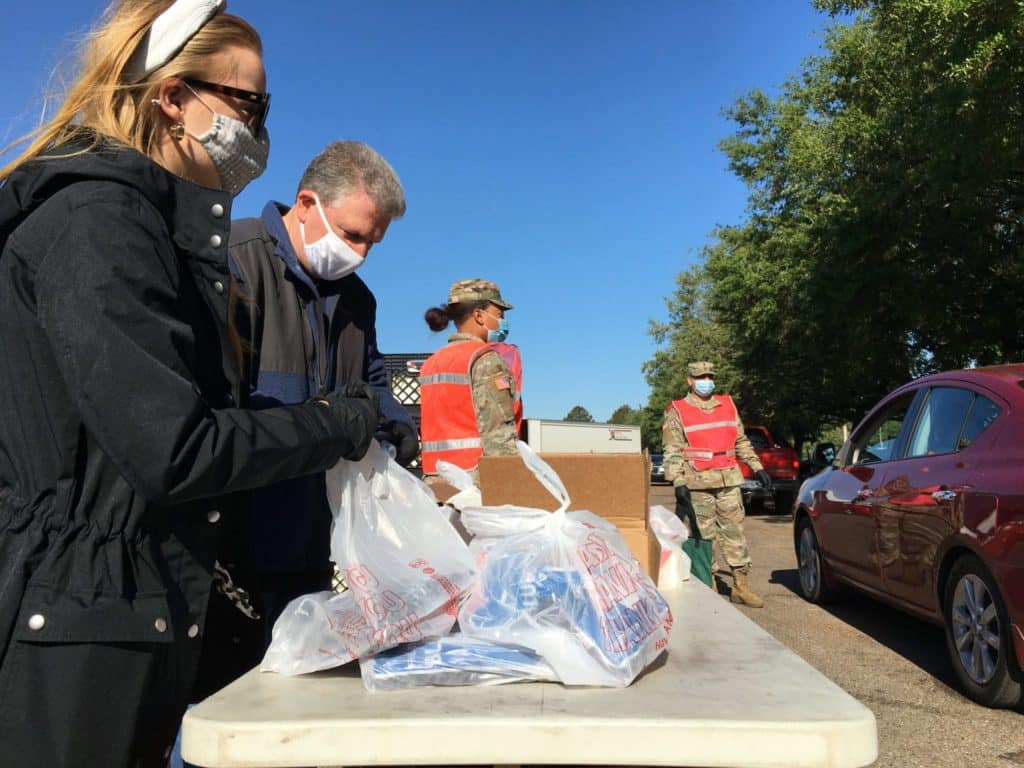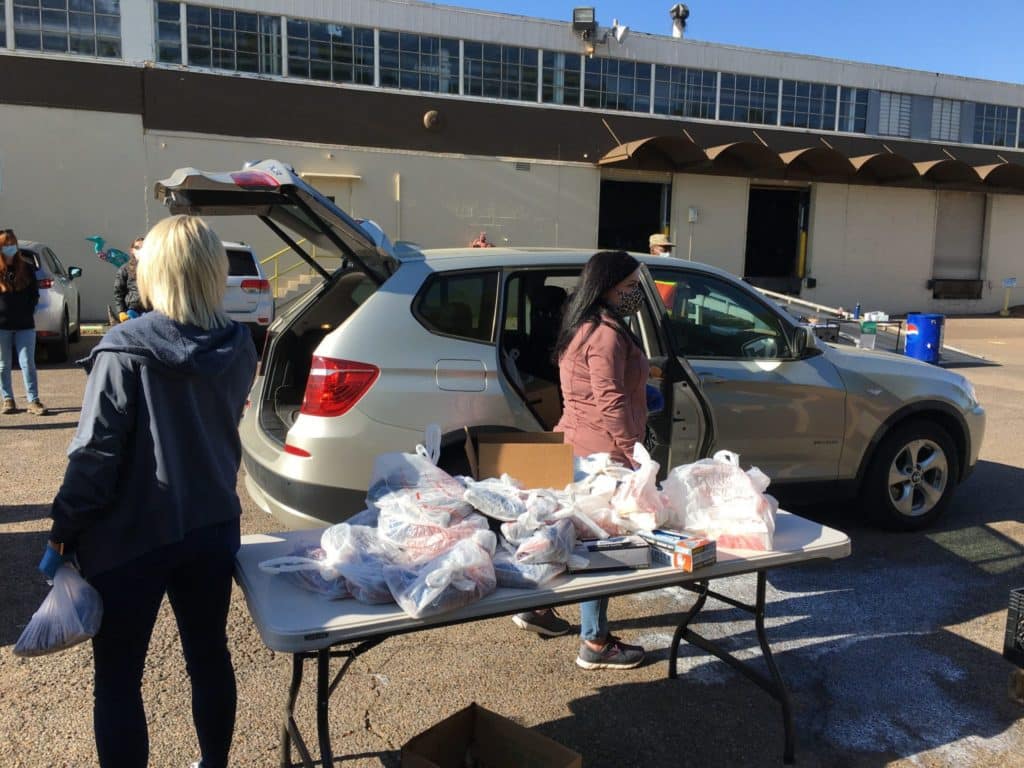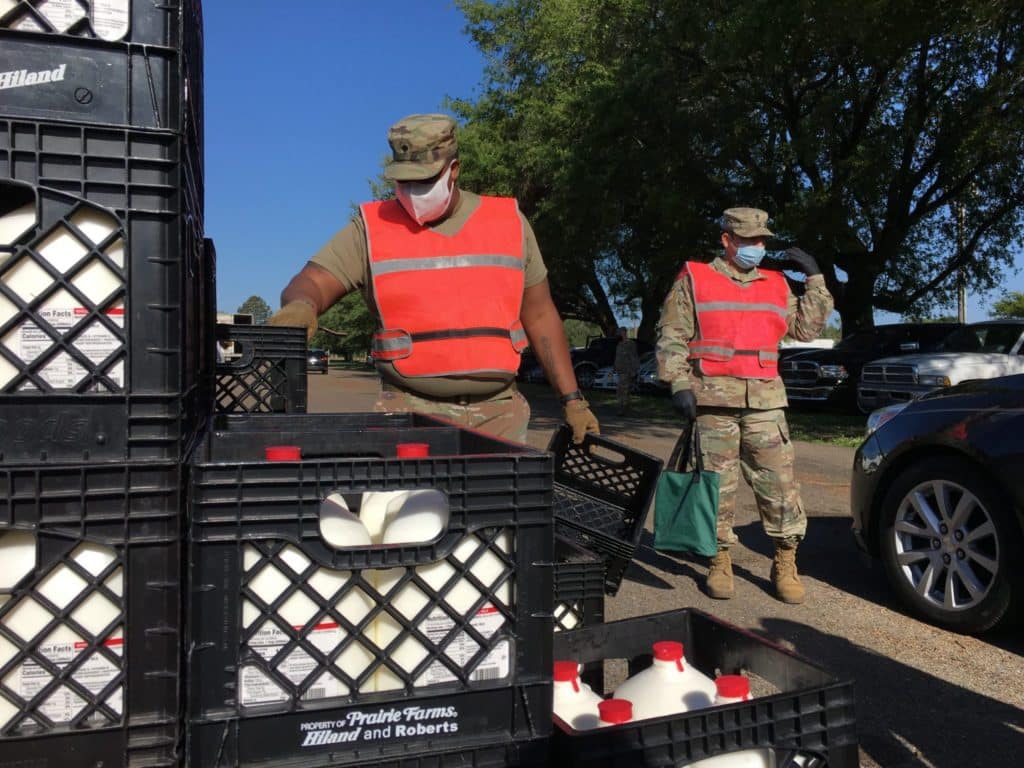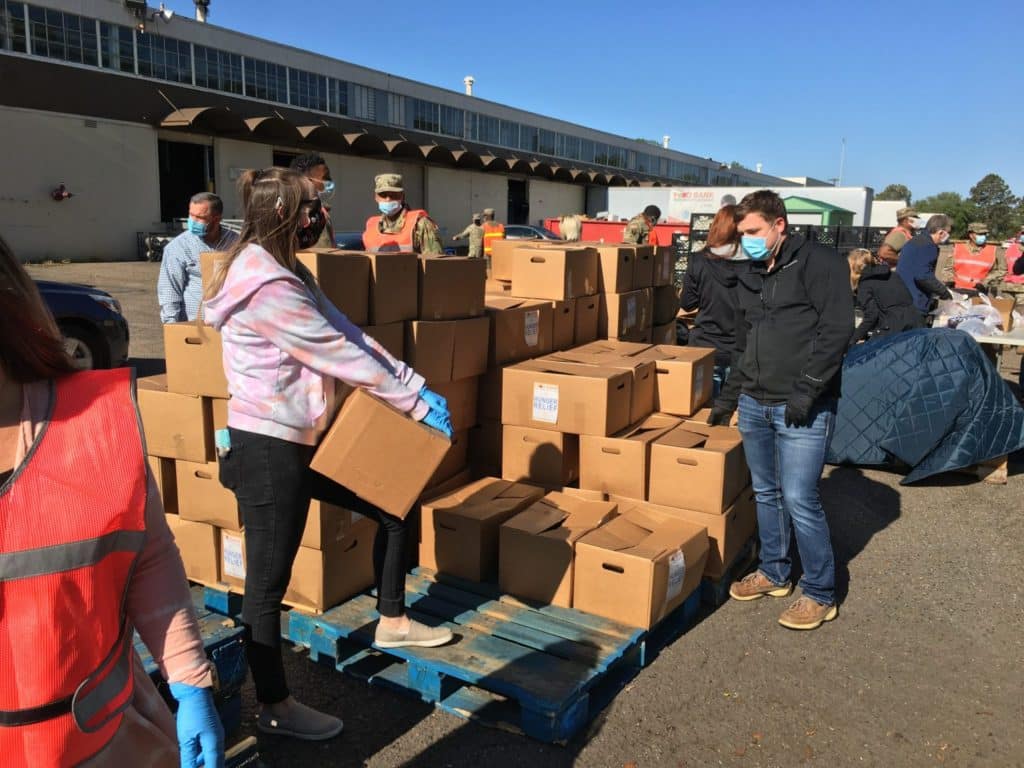 The food included in senior boxes often varies depending on inventory but does contain 30 pounds of non-perishable foods such as canned goods, cereal, pasta and snacks. Seniors who collected their senior box during the distribution in Monroe also received fresh milk, orange juice, butter and a bag of frozen blueberries. 
Ten employees from Business Alliance Financial Services, LLC (BAFS), of Monroe, volunteered to help pack the blueberries and butter and load the boxes of food into the seniors' vehicles during the distribution.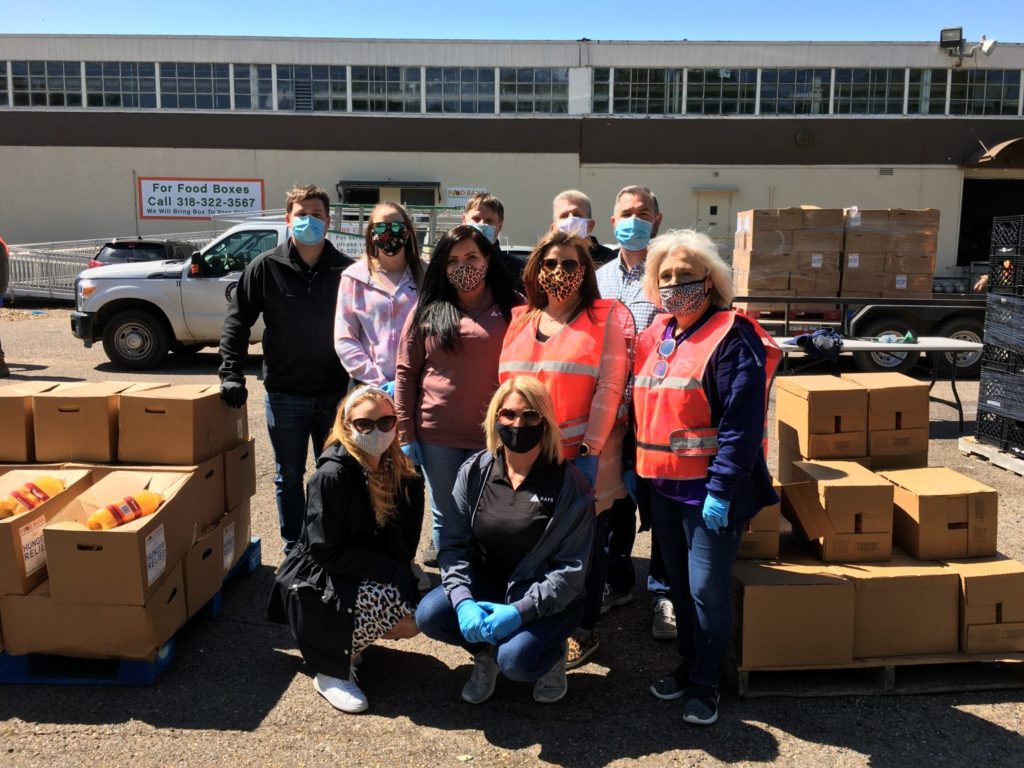 "BAFS is a family-oriented company," said Steve Black, an employee at BAFS who volunteered. "We're a big family and we love to help our community. It's part of what we like to do, and we're really encouraged by the appreciation that the people here are showing. We want to give back and that's what we're doing." 
The Food Bank paused our volunteer program in early 2020 in light of the COVID-19 pandemic, which led to the Louisiana National Guard stepping in and performing volunteer duties such as packing and distributing food.
In the recent months, the Food Bank has gradually reopened our volunteer program, allowing individuals and groups to volunteer.
Seniors living on fixed incomes often have to choose between covering the cost of life-saving medications and buying the food they need to stay healthy. The average income of a senior in the Food Bank's program is $1,033 a month.
"The Food bank has really been a blessing to all the people," a senior client said. "I also thank the donors for their support. We couldn't make it without them also."
The Senior Program serves 1,435 seniors in 12 parishes each month in Northeast Louisiana.
Support our Senior Program. It costs about $100 to provide food to a local senior every month for an entire year.