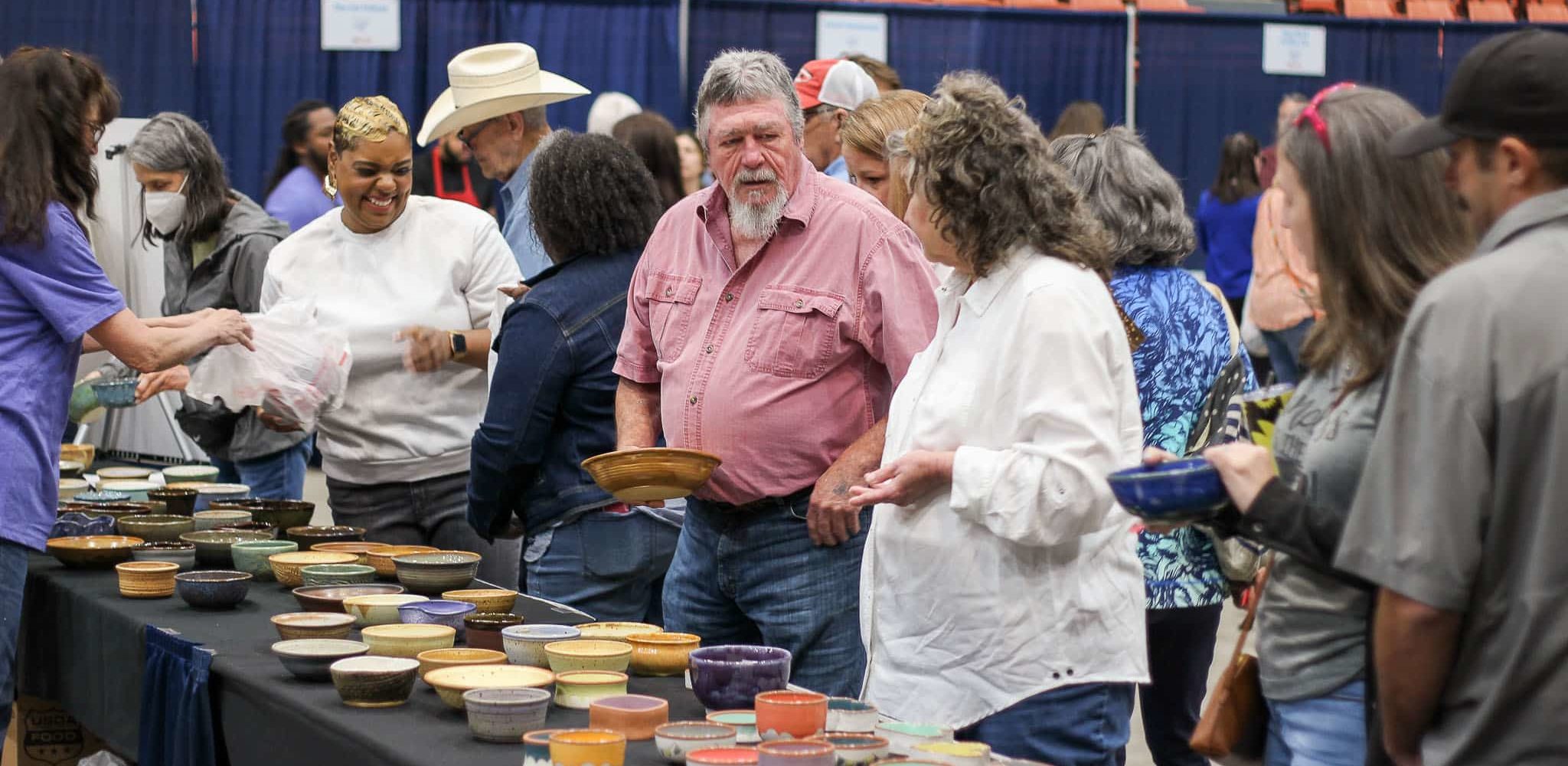 Empty Bowls 2024 Event
The Food Bank's 8th Annual Empty Bowls event will be held on Saturday, April 6, 2024, from 11:00 AM to 1:00 PM. The event will be hosted at the Monroe Civic Center, with your favorite restaurants serving up a tasting menu. Tickets available soon! This event is helps raise awareness for hunger while also raising critical funds to provide food assistance to those struggling with hunger in our community.
With the price of an all-inclusive event ticket ($40), guests can choose a beautiful bowl to take home as a reminder of all of the empty bowls in our community. A tasting of signature dishes will be served from over a dozen local restaurants. Past year's participating restaurants include: The Fat Pelican, Chef Pat Nolan, Grown & Grazed, Taste of India, JAC's Craft Smokehouse, Parish Restaurant, GoodEarth Eatery, Thurman's Food Factory, Newk's Eatery Monroe, CC's Coffee House, Sweet Loves Bakery, Maebird Coffee.
The delicious food will be accompanied by live music from local musicians. 
Activities include live art and pottery demos, a silent auction, children's art activities and more! Stay tuned for more activities as we add them!
Tickets will be available at emptybowlsnela.com