8-year-old Zoey is bubbly, friendly and vibrates with energy. She's a pretty normal kid – she loves to play outside, go to the park, draw and hang out with her four siblings and her parents, Mikel and Tiffany.
She also adores animals. And when she grows up, she wants to be a veterinarian.
"I want to help animals," she said. "They're my dream to take care of."
But before Zoey can be a veterinarian, she needs to grow up healthy and strong. And for her family, that can be hard because there's not always enough food in the fridge to feed everyone.
Mikel, Zoey's dad, spent eight years in the U.S. Army, including a deployment to Iraq. Because of his time in the military he is disabled but tries to fill the gaps taking jobs as a part-time mechanic. And Tiffany, Zoey's mom, stays at home to take care of her and her four siblings.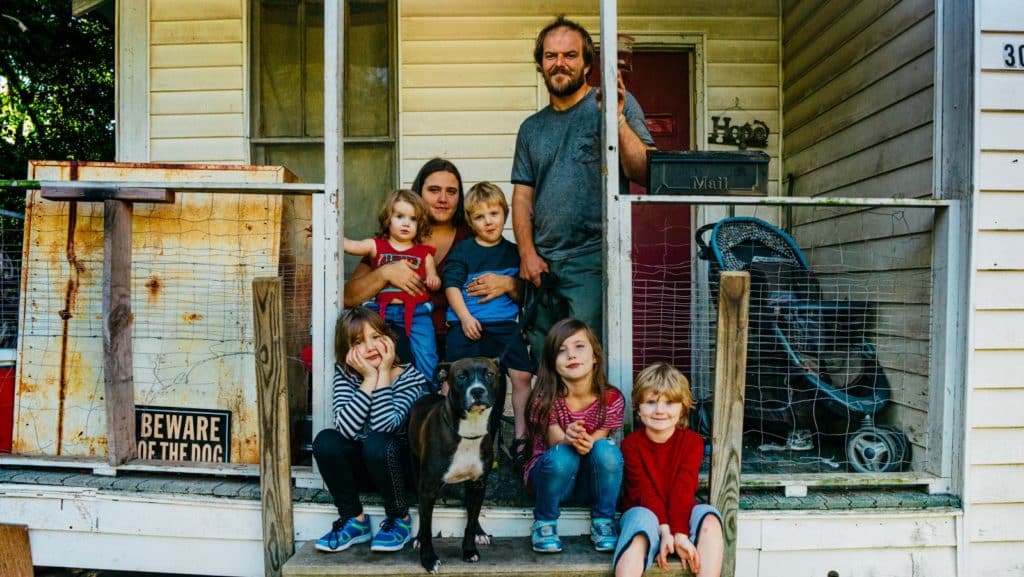 Without a consistent income, money – and food – can be hard to come by for the family.
"We eat rice for breakfast, lunch and dinner sometimes because there isn't much food in our house," Zoey admitted. "My mom and dad have to go without just so that us kids can have food in our stomachs."
And that sacrifice isn't lost on Zoey.
"It makes me sad," she said. "Because it's either I can eat their food or I don't eat at all."
But the family isn't alone. They visit a food pantry near their home in Ouachita Parish. The pantry works with the Food Bank of Northeast Louisiana, a member of the Feeding America network.
"The Food Bank helps us because it gives us food to eat," Zoey said. "It gives us cereal and milk. It gives us lunch and dinner too."
Zoey knows how important it is to have the food she does from the pantry.
"Food makes you healthy, it makes you strong and it helps you grow," she said.
And despite the family's struggles, Zoey stays positive. Her energy and hope shine through even in the most challenging of times.
"My family is big. But if I had a wish for them, it would be that we all have food to eat."