About 20% of our neighbors living in Tensas Parish may face hunger in 2021. According to recent estimates from Feeding America, 36% of children there may live in households that experience food insecurity. Thanks to community support, the Food Bank was able to provide about 32,000 meals to children, families and seniors in Tensas Parish during FY 2020.
With such a high need for assistance, the Food Bank and our partners are working to increase the amount of food distributed in some of our rural parishes. Recently, we were able to start a monthly Mobile Pantry in Tensas Parish. The first distribution provided 150 families in Tensas Parish with nutritious food, including non-perishable pantry staples and fresh produce.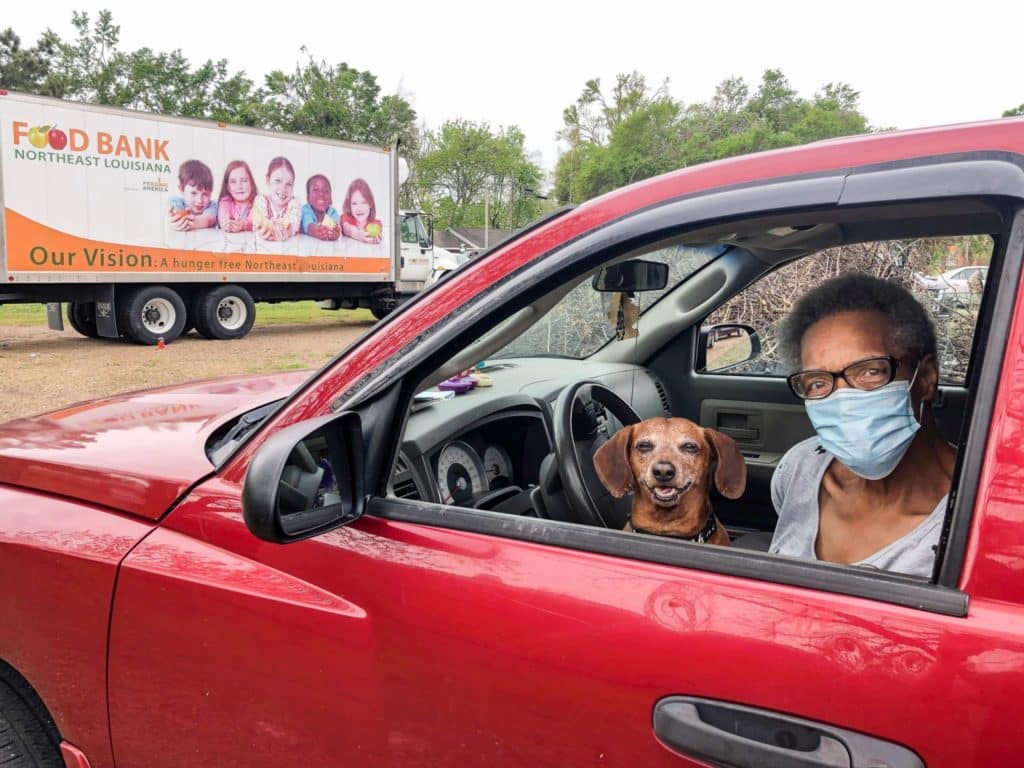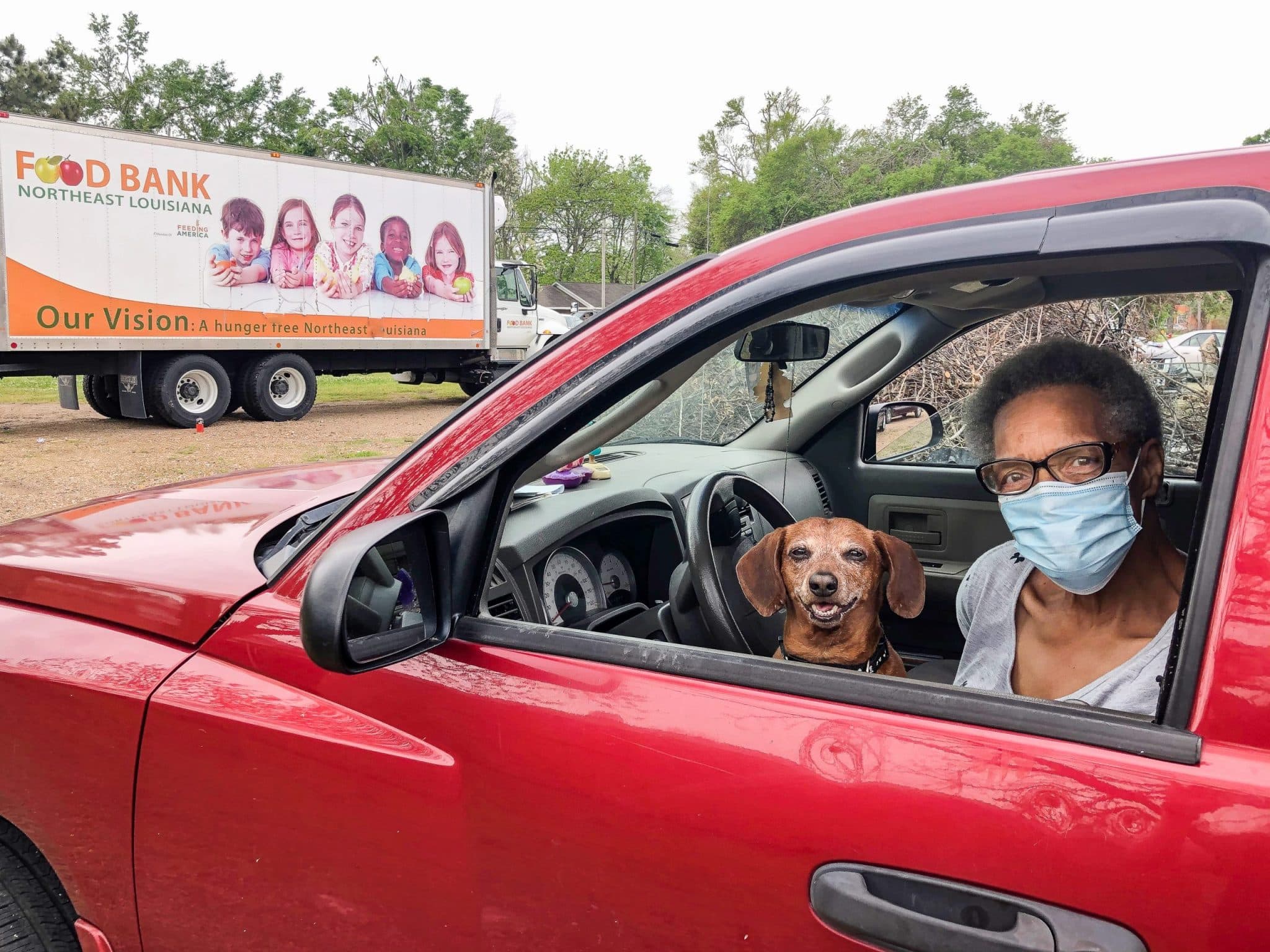 We met 73 year old Louise, and her dog Mickey Rooney, at the Mobile Pantry in April. She has lived in the town of St. Joseph in Tensas Parish since 1968. Louise told us that she lives on a fixed income, which can make it difficult to get everything she needs each month. "I'm very grateful for those who make it possible," said Louise.
Your support will help our neighbors like Louise get enough to eat. Just $10 will help provide about 55 meals to children, families and seniors.