Hurricane Laura caused widespread damage when it hit Northeast Louisiana on Thursday, January 27th. Over 100,000 people lost power, many for over 5 days.
Thanks to generous support from the community, the Food Bank was able to host numerous drive-thru food distributions to help those impacted restock their refrigerators. In total, these disaster relief distributions helped about 3,700 families, including 400 in Union Parish. One local resident shared his experience with us:
"We had never experienced a hurricane of this intensity, this far north in Louisiana in our lifetime. The storm severely crippled the electric grid in our parish and caused over 10,000 structures to be without power. For most, the wait was about five days, for others, the outage went past ten days. It was August in Louisiana and it was hot, and miserable!
During this time, many Union Parish residents lost the contents of their refrigerators and freezers. Many Union Parish families depend on deer meet harvested in the winter to feed their family throughout the year. Without power for so long, many lost the remainder of their venison.
When the Food Bank of Northeast Louisiana announced that they would be doing a disaster relief food drive, I was immediately relieved. Years ago, I had the pleasure of volunteering at the food bank in high school and knew they would be organized and helpful – and boy, were they!
I was very impressed with the entire setup, the efficiency of the traffic control, and ultimately the quality of the supplies my family received. We are very blessed to have the Food Bank in Northeast Louisiana and thankful to have the staff that ensure that it runs smoothly. On behalf of Union Parish, please know that we are grateful! My freezer is full once again!" – Burt, Resident of Union Parish, Louisiana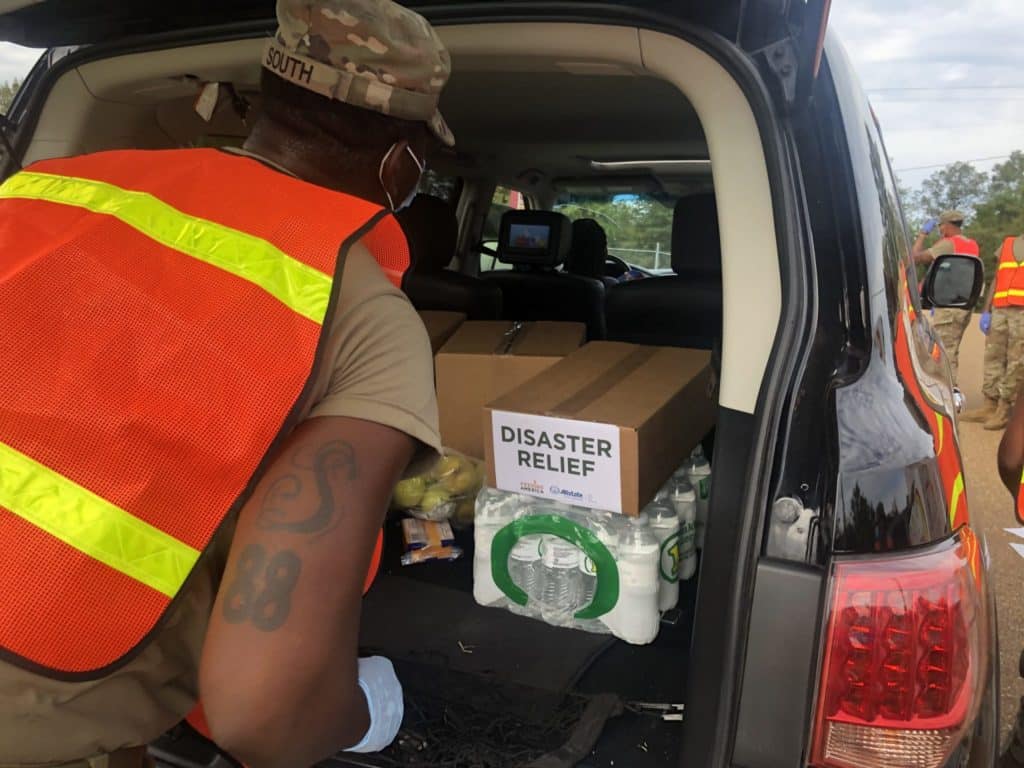 Your continued support will help provide food to our neighbors who face hunger. Click here to give now.