Serving Through a Year of the Unexpected…
As I write this, it has been one year since our world changed due to the COVID-19 pandemic. At this time last year, we were watching the news and beginning to make changes in our lives for what we thought would be a few months. At the Food Bank, although we were unsure of what the coming months would bring, we were determined to do everything in our power to remain open and serve our community during that uncertain and very stressful time.
As the pandemic unfolded, the Food Bank team continued to adapt. We welcomed the National Guard to stand in as volunteers and we strategized about how to safely provide food to anyone who needed help with groceries. We began to operate drive-through mobile pantries throughout Northeast Louisiana to support the requests for more food assistance. The lines at our pantries and mobile distributions seemed endless, and we listened to many stories of families needing help for the first time. We were reminded that the face of hunger truly can be our neighbor, a family member, or a best friend.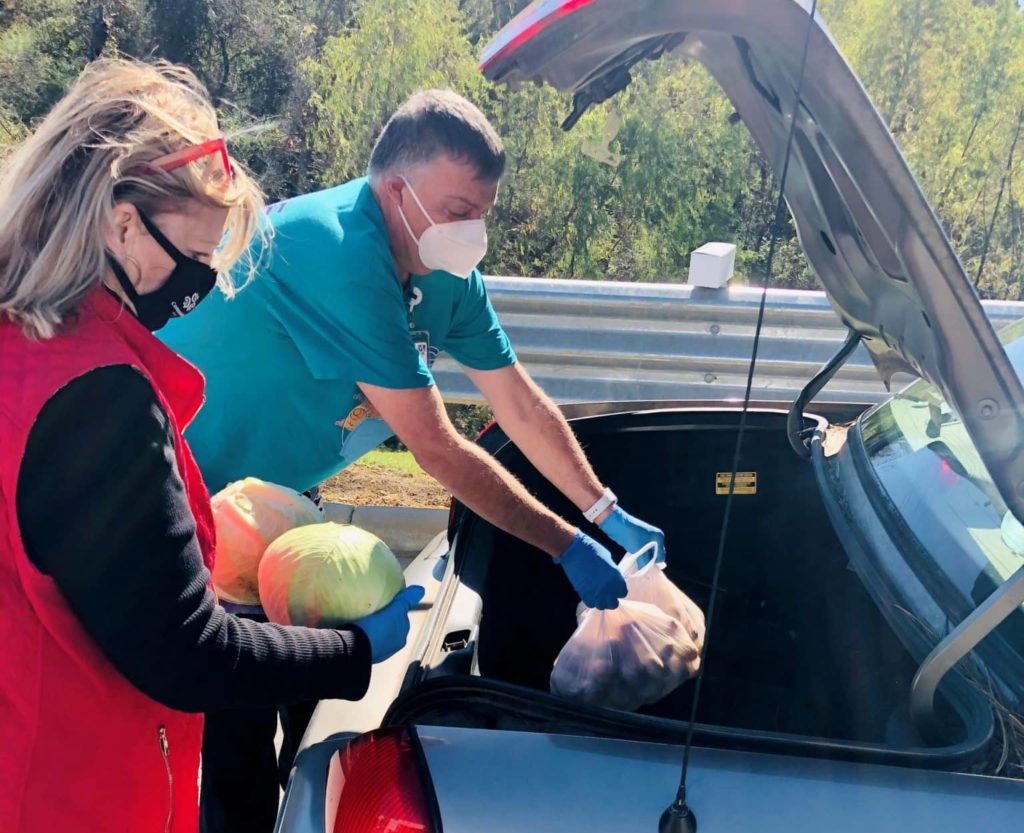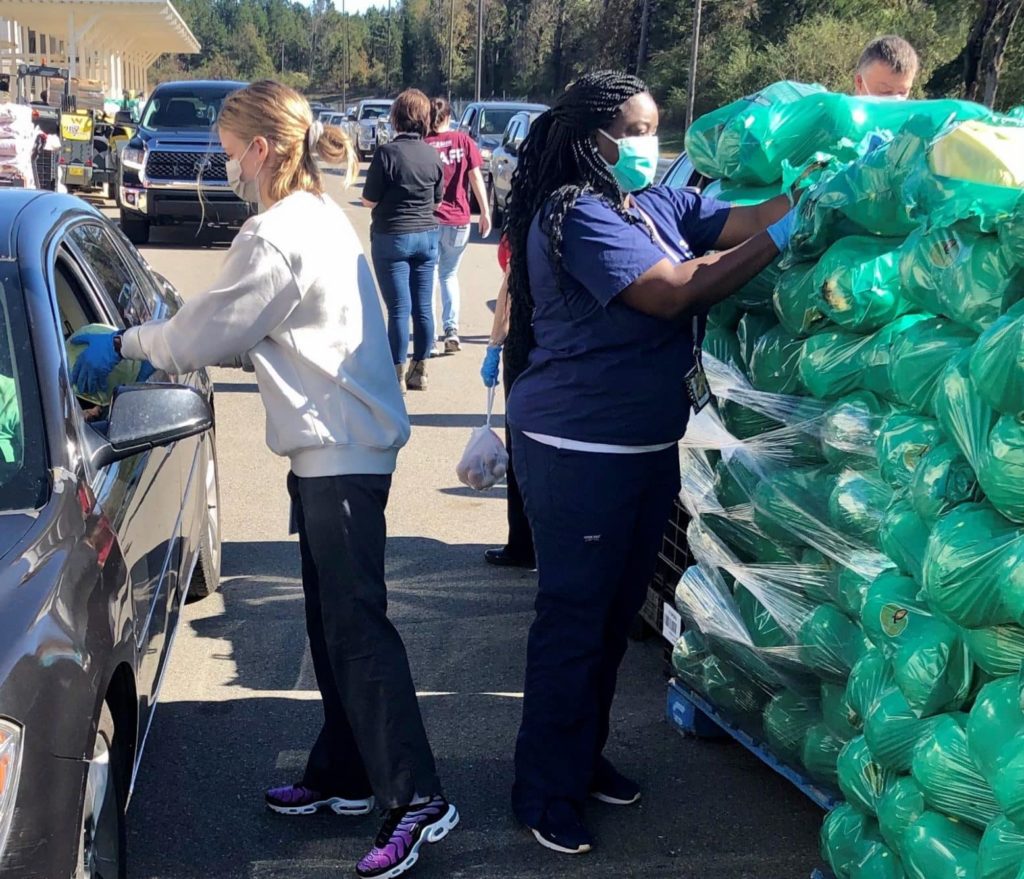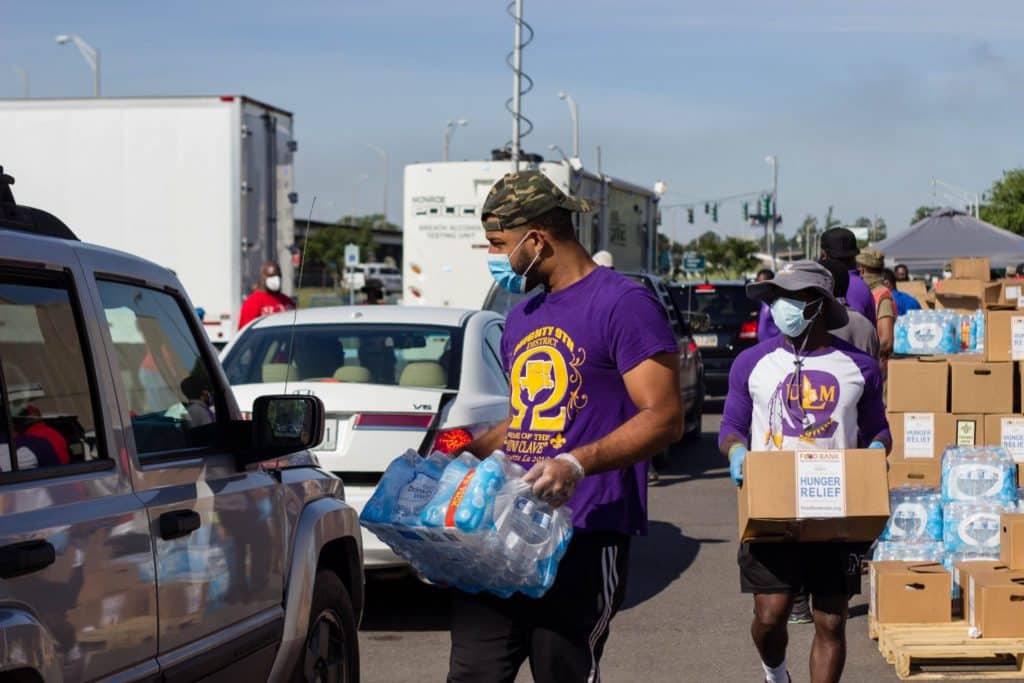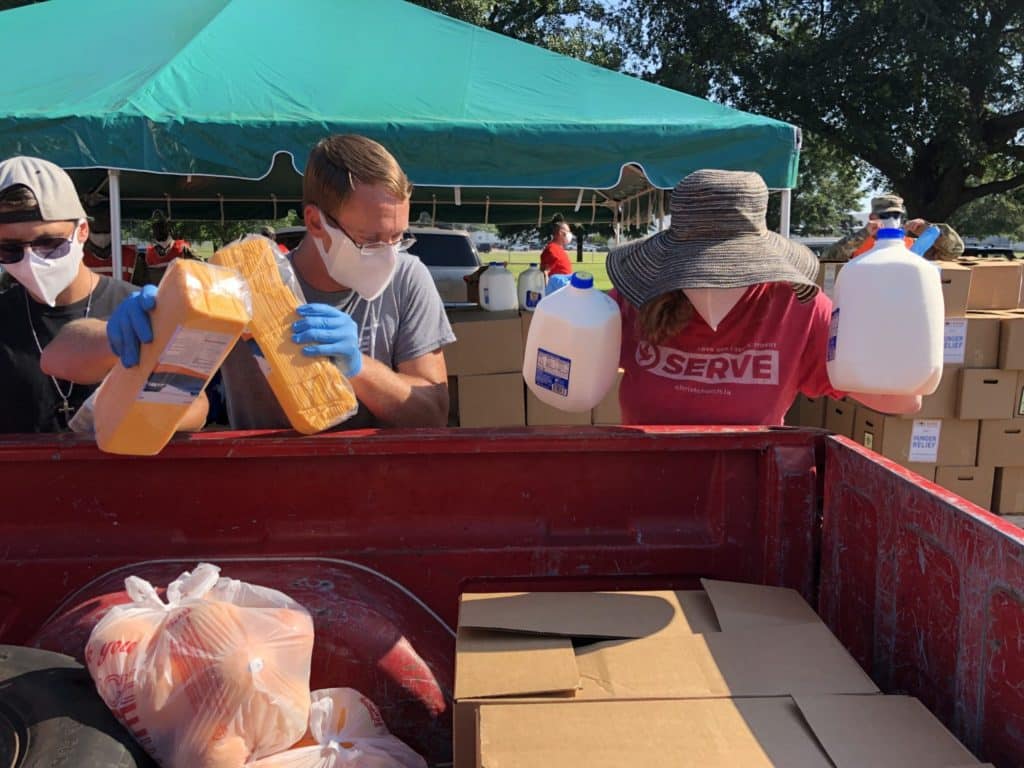 During the toughest year our neighbors have faced — a pandemic, the Easter tornadoes, a hurricane and a winter storm — our community's compassion, generosity and willingness to help each other in hard times has never been more comforting. At the Food Bank, we have been overwhelmed with the kindness and support of community members along with local and national organizations who stepped forward to make sure that our neighbors have food on their table. From $5.00 donations accompanied with encouraging notes, the loving prayers offered for the health of our team, to the large grants that made it possible to increase our organizational capacity, we are so grateful for all of your kind support!
Thank you for being part of an incredible effort to help our neighbors who faced hunger during a year that provided one challenge after another. As the need for food assistance remains high, we humbly ask for your continued support to ensure that no one goes hungry in Northeast Louisiana.
In Partnership,
Jean Toth
Executive Director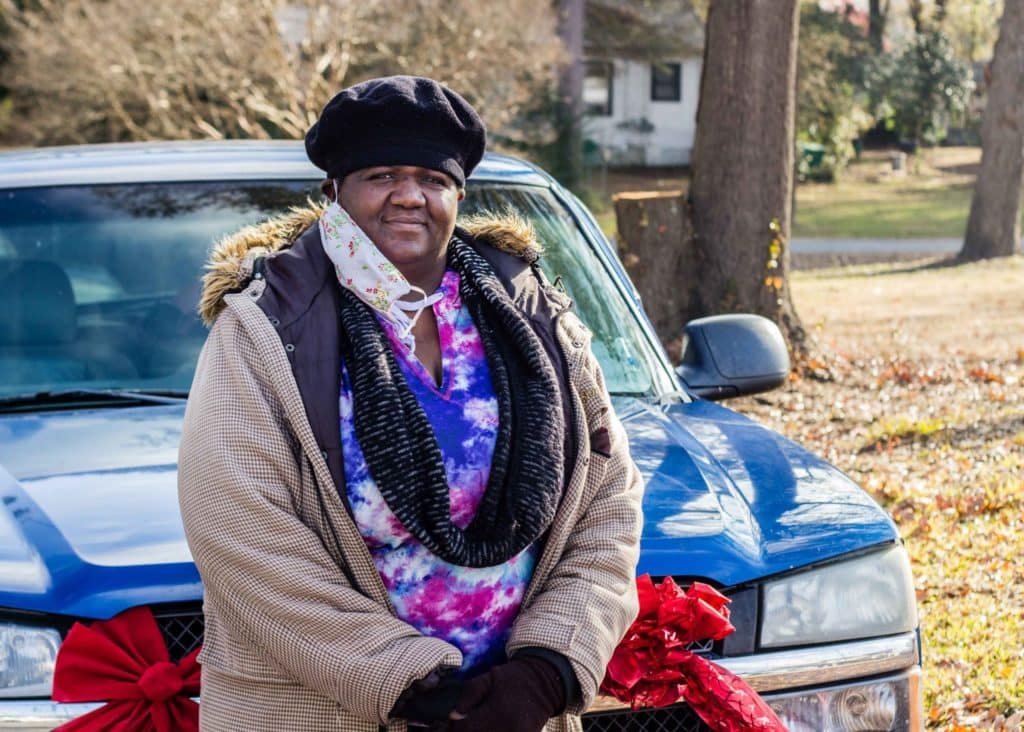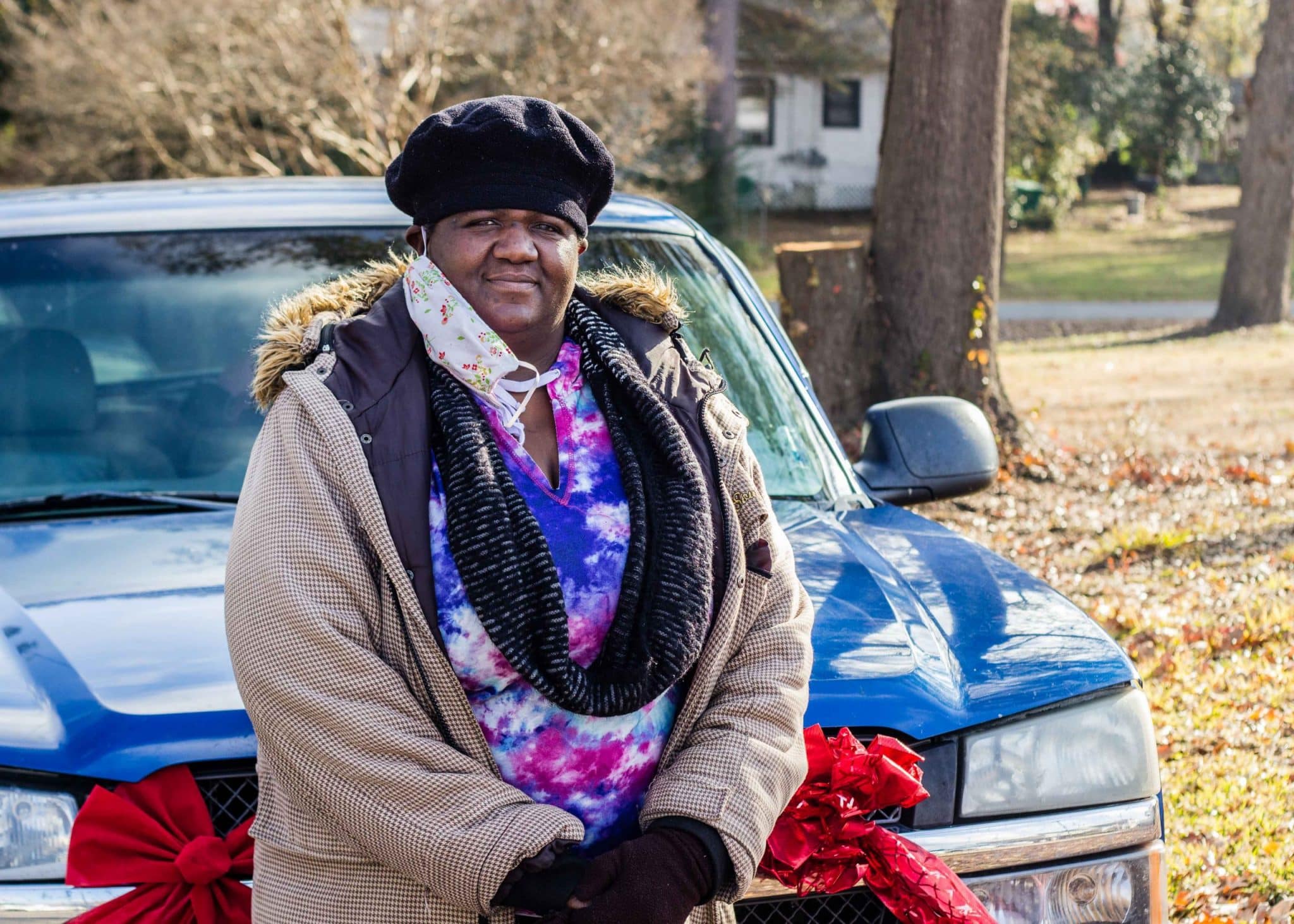 Bright Christmas bows decorate 52-year old Eva's pickup truck. She was the first in line at a Food Bank mobile pantry in Richland Parish. Eva told us that she was excited to receive some extra help with groceries, as she sometimes has trouble making ends meet. She is the primary caretaker for her 8 grandchildren. Her grandchildren range in age from 2-year-old twins to 19 years old, and Eva spends a lot of time making sure the kids have everything they need.
Volunteers filled Eva's car with fresh produce, meat, milk, and sweet potato fries. She and 225 other families in Richland Parish had a brighter holiday season thanks to your support.
Every $10 donated to the Food Bank will help provide 55 meals to our neighbors in need.
"In this time, it's been truly hard," said Eva. "It's such a blessing to get this help. Thank you!"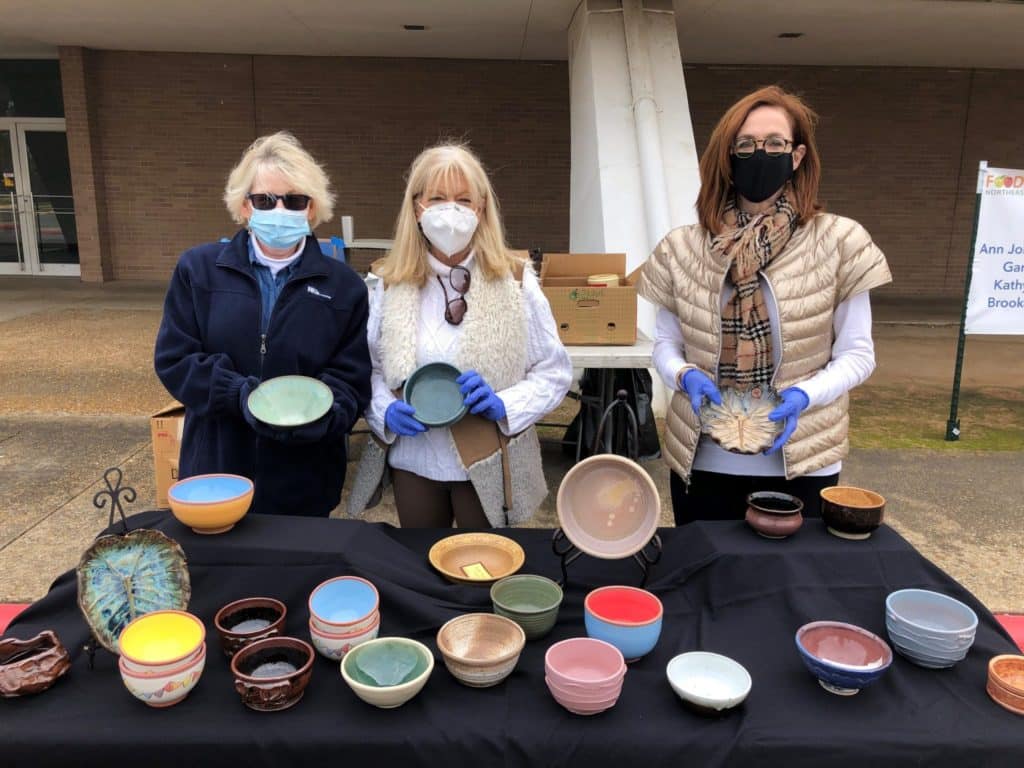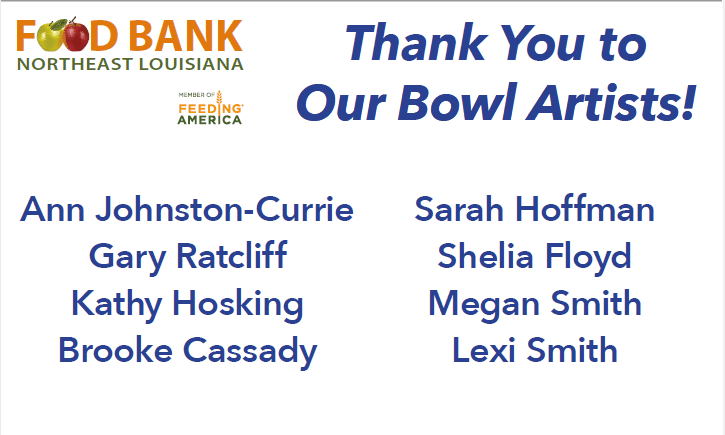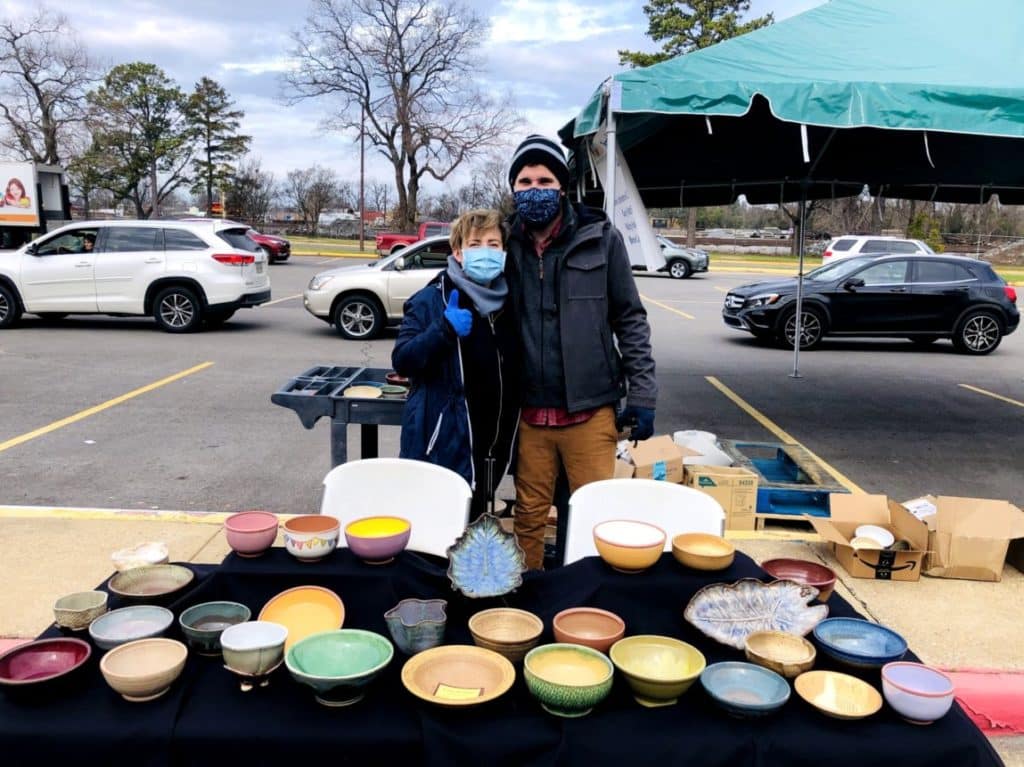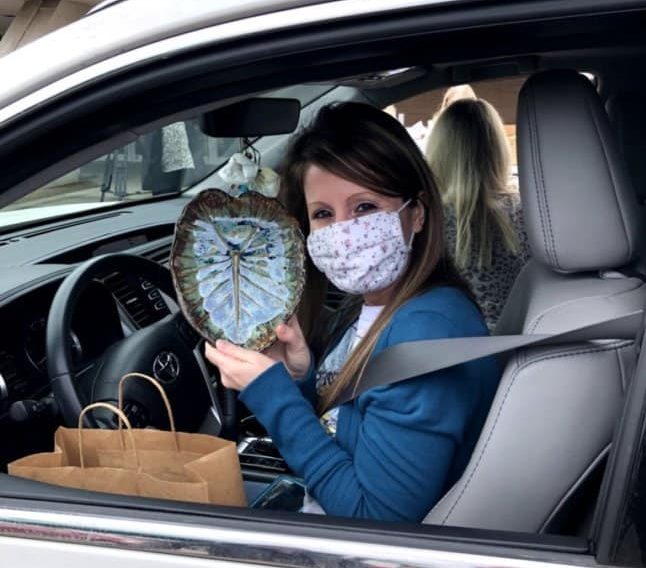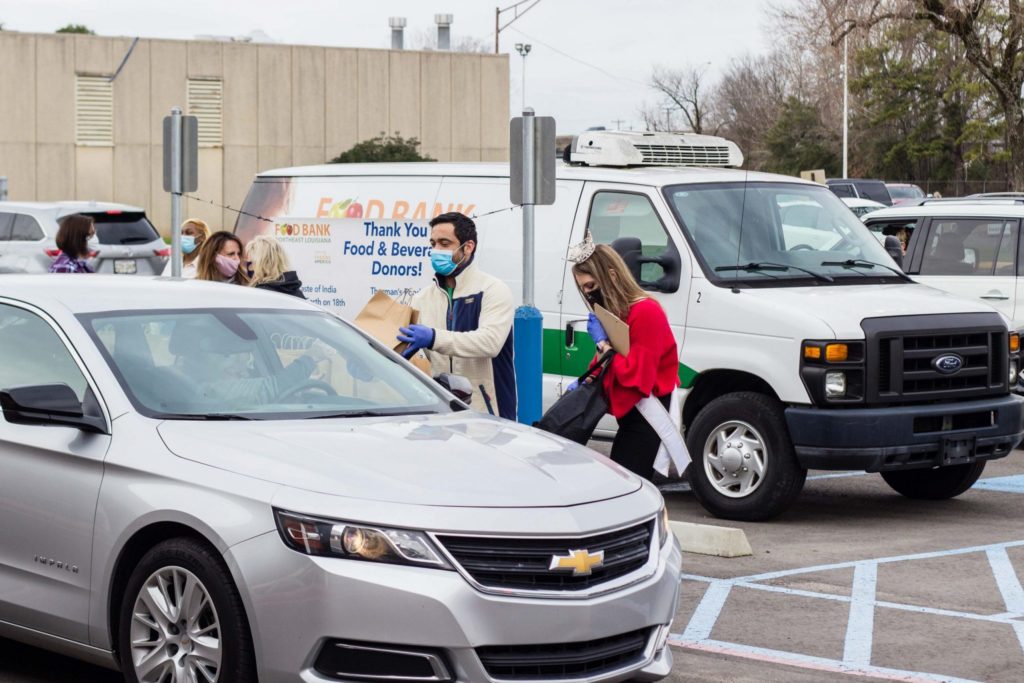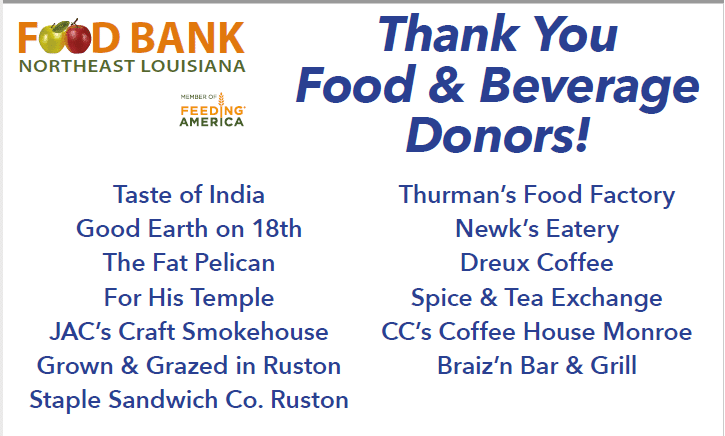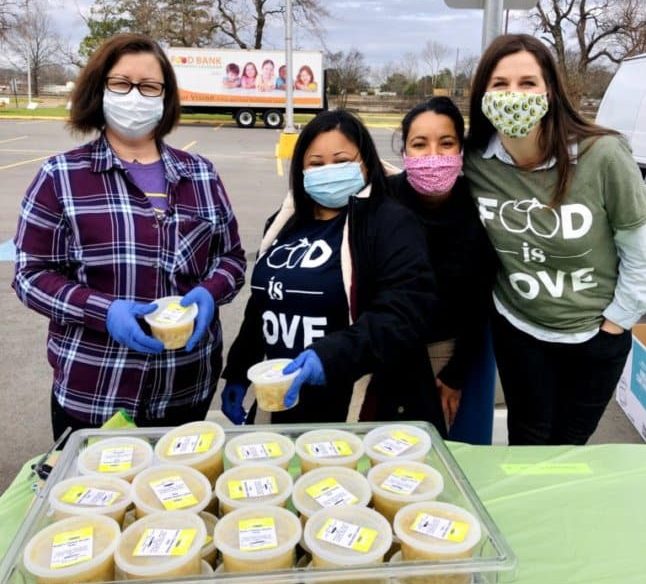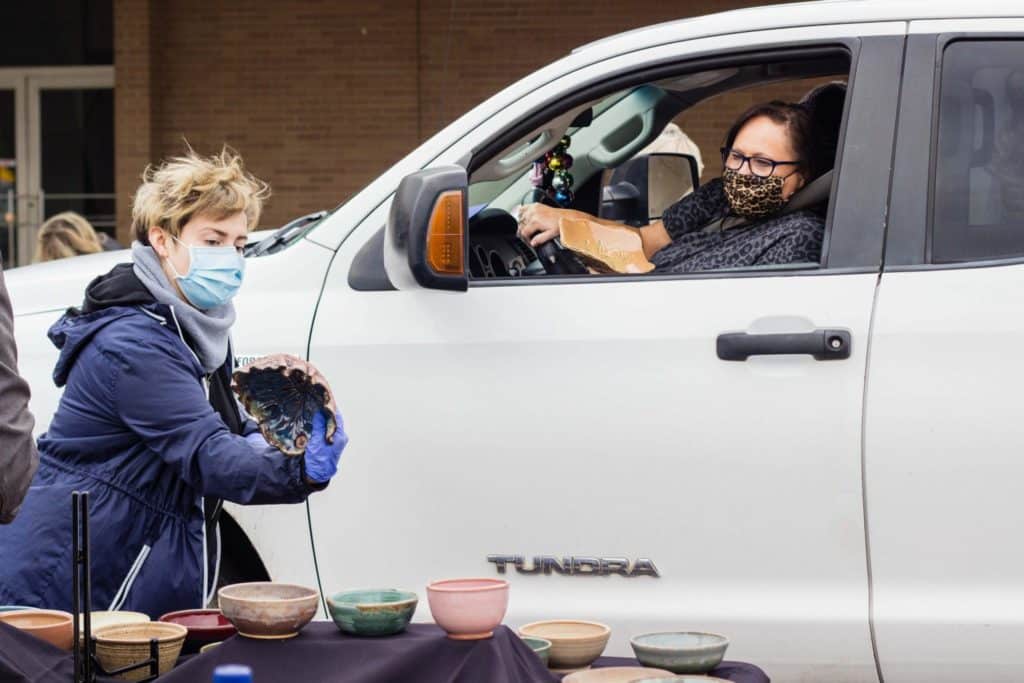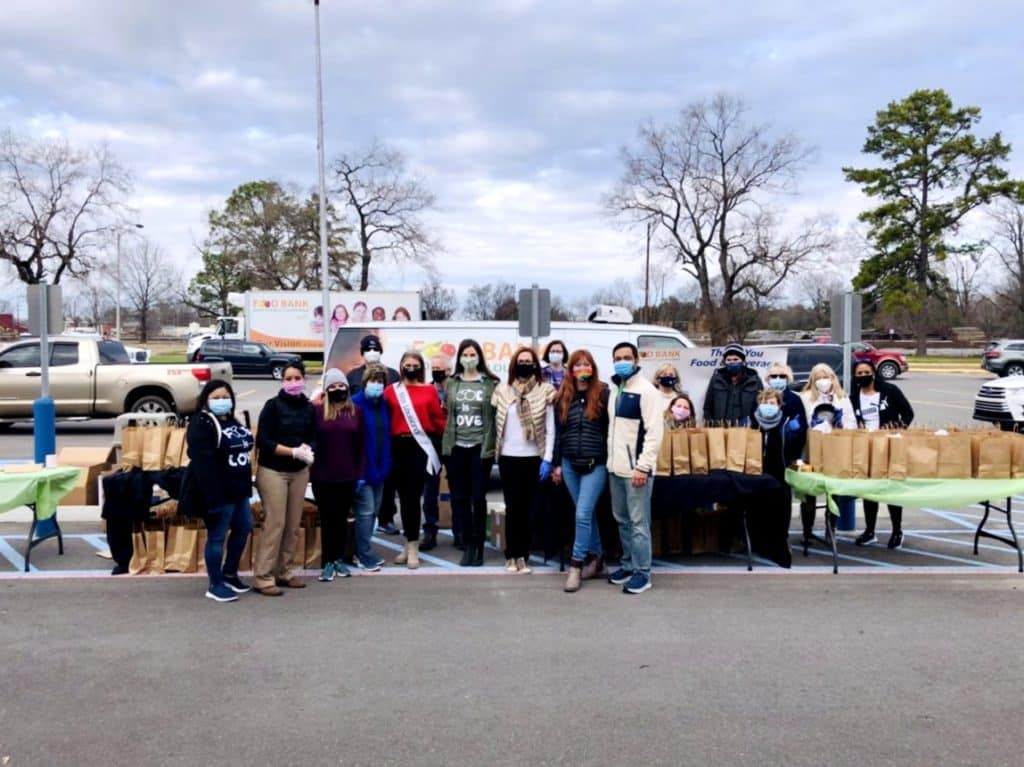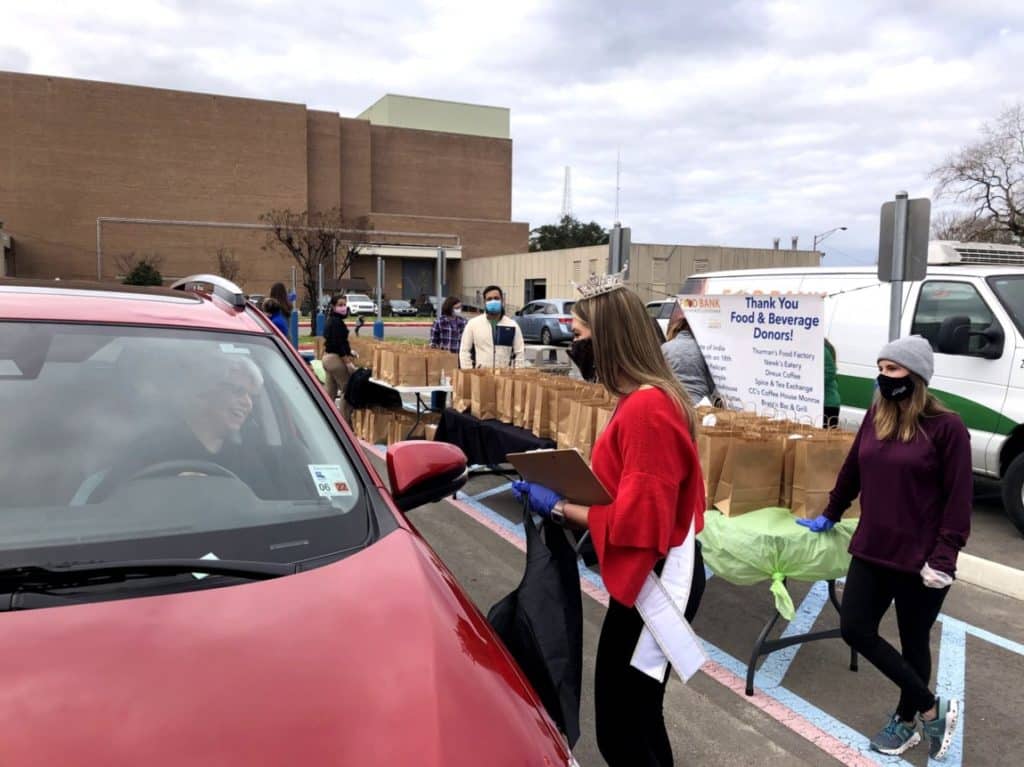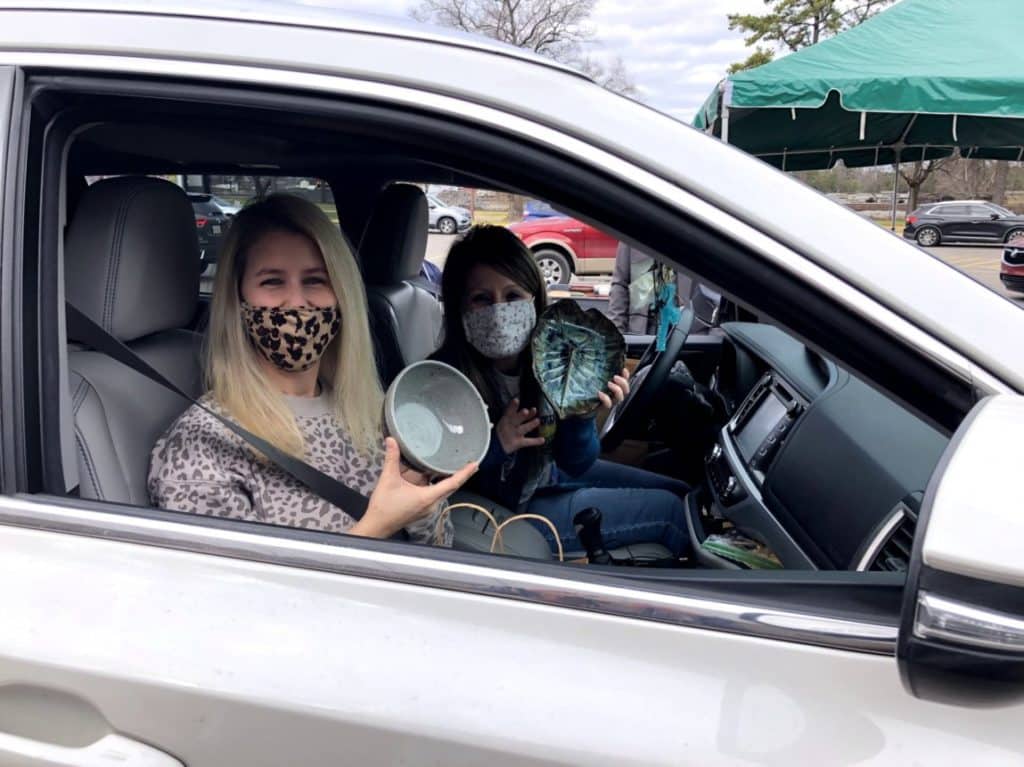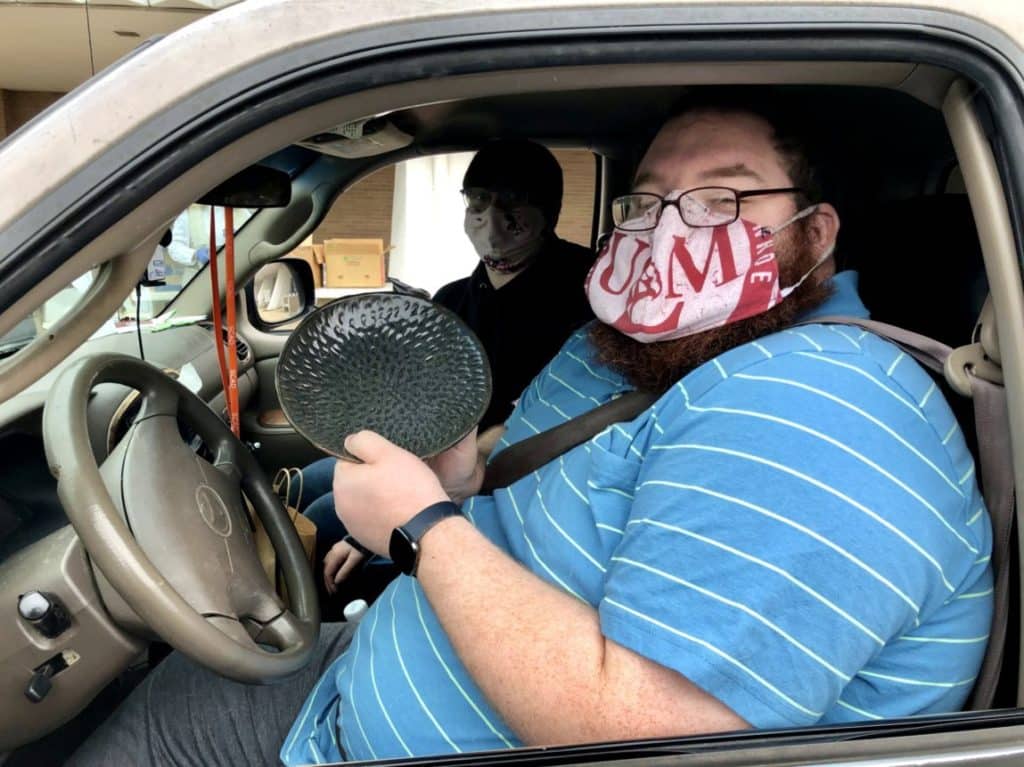 Our 5th Annual Empty Bowls event may have looked different this year, but the theme was the same: good food and art to help our neighbors. Thank you to the generous bowl artists, sponsors, food donors, and ticket buyers who made this year's event a success. Empty Bowls 2021 proceeds will help us provide over 142,000 meals to children, families, and seniors who face hunger.
Thank You, Sponsors!
Graphic Packaging
Jackie & Robert Hendrick
Virginia & Joey Haddad
McClendon Veterinary Clinic
IBERIABANK
Origin Bank
Kilpatrick Funeral Homes
Peggy Sullivan, State Farm
Vantage Health Plan
John Rea Realty
Jody & Bishop Johnston
The Spice & Tea Exchange
Eddleman Dental
NAI Faulk & Foster
Associated Business Printing
Monroe City
Monroe Civic Center
Children Lift Our Spirits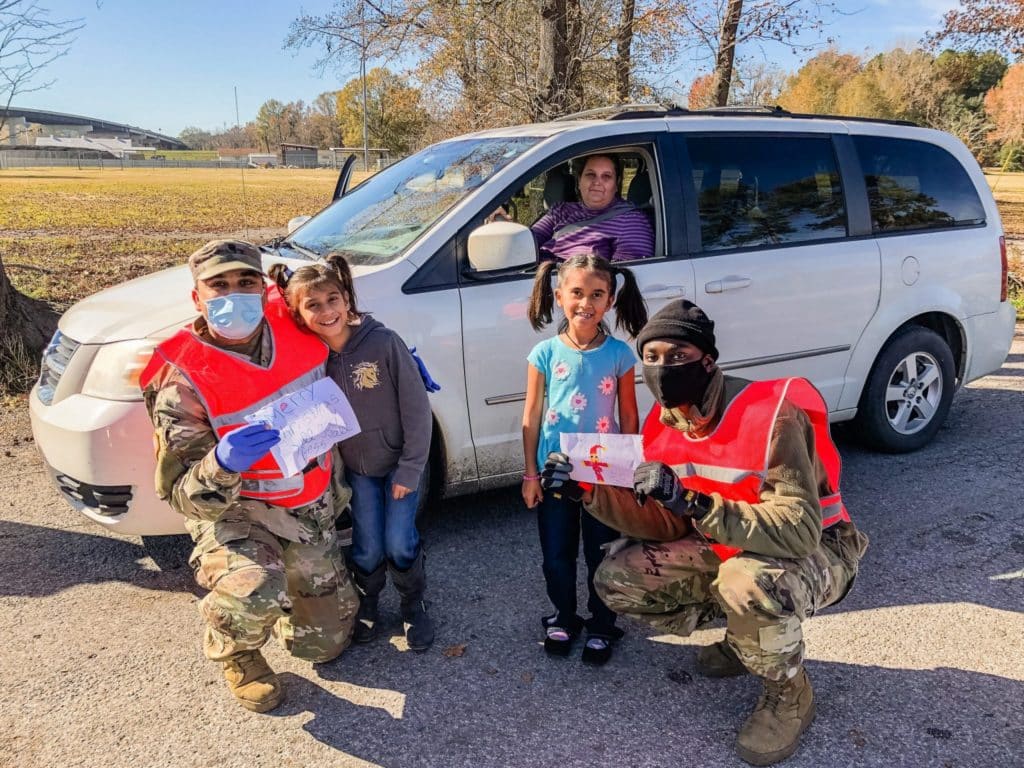 Our hearts were melted by the sweet notes that 9-year-old Melody and 8-year-old Madelyn gave to the National Guard soldiers at one of our recent mobile food distributions in Caldwell Parish. Their mom Doris said it's been a tough year.
"The food helps a whole lot, we appreciate it from the bottom of our hearts!"
Your generous support makes the drive-through mobile distributions possible!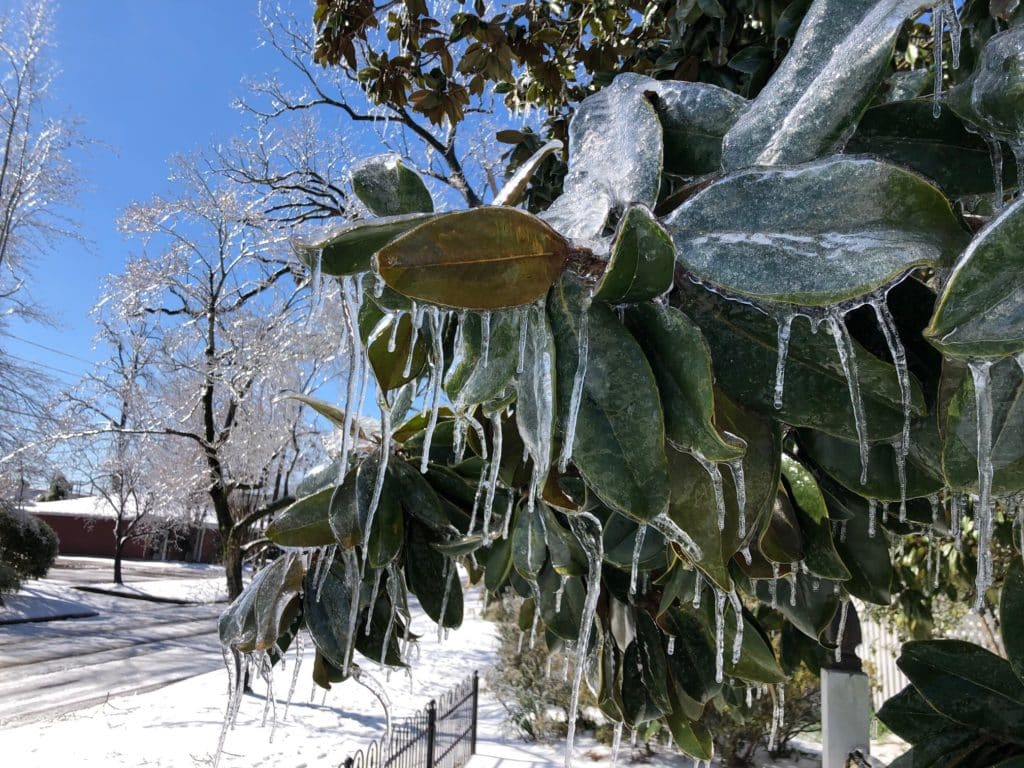 The week-long winter storm in February covered our region with snow and ice, and brought the area to a standstill. For many of our neighbors, this caused added strain on their limited grocery budgets. Thanks to your support, we were able to host a large mobile pantry for Ouachita Parish and distributed 100,000 pounds of nutritious food to those in need. Additional Mobile Pantries across the region helped all of our neighbors restock their pantry shelves.
Welcoming Back Volunteers
For the last year, our warehouse has been operating with only staff and the Louisiana National Guard. We're thrilled to now be hosting small volunteer groups for outside food distributions. If your company or group would like to get involved, please fill out our Volunteer Application Form.
The ULM and Delta Community College MLK Day of Service
The ULM and Delta Community College MLK Day of Service collected a total of 3,710 pounds of food and products for the community! Thank you to all who participated!
The Food Bank's Annual Christmas Cheer school food drive went all virtual in 2020. Thanks to the partnership and support of local schools and community members, we surpassed our goal! In total, over $13,000 was donated to fight hunger. This will help to provide a total of 72,838 meals to our community!
Congratulations to the winning schools!
Organizations That Power Our Programs
These organizations helped us feed more of our neighbors by their generous gifts of $2,500 or more.
Atmos Energy Corporation
Entergy Louisiana
Lumen Technologies
Enterprise
Graphic Packaging
Lincoln Health
Foundation
Origin Bank
Weyerhaeuser
AT&T
Living Well Foundation
The Humana Foundation
Drax Biomass
Denmon Engineering
Nestle
Nelson, Zentner,
Sartor & Snellings LLC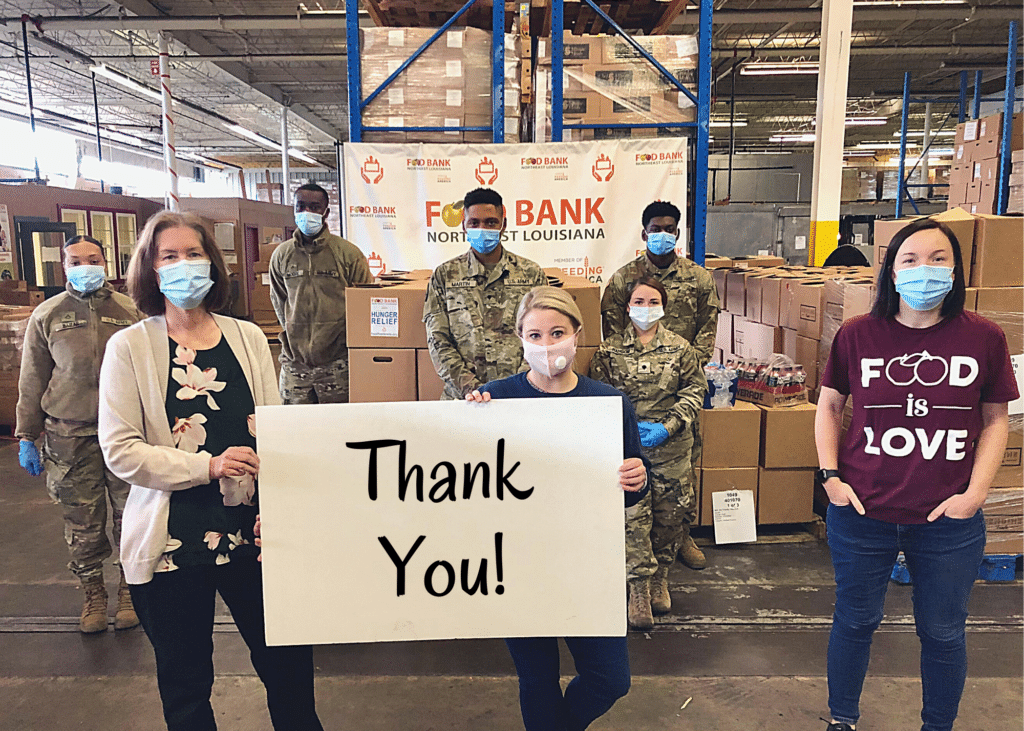 Our Vision is a strong, caring community that ensures no one in Northeast Louisiana goes hungry.