Samantha fights to make sure her family has what it needs. She works eight to 12 hours a day at a restaurant near her home in Bastrop, Louisiana to support her 5-year-old, 4-year-old and 10-month-old.
As a single mom, she does what she can to make sure her kids have the best possible life. But it's not easy.
"I work really hard every week and all the money goes to bills. With what little I have extra, it goes to the kids," she said.
Even though Samantha works up to 50 hours per week at the restaurant, she still struggles to make ends meet. And that means food is sometimes scarce in her house.
"I was raised to be independent," she said. "If you struggle, I was taught to bring yourself out of it. But I also know that at the end of the day, it isn't shameful to ask for help."
Which is why Samantha visits a food pantry near her home.
"The food pantry has helped us a lot since I'm the only income. We get a box of food that comes with meat, canned food, dairy products and even snacks for the kids. It helps when we need it," she said.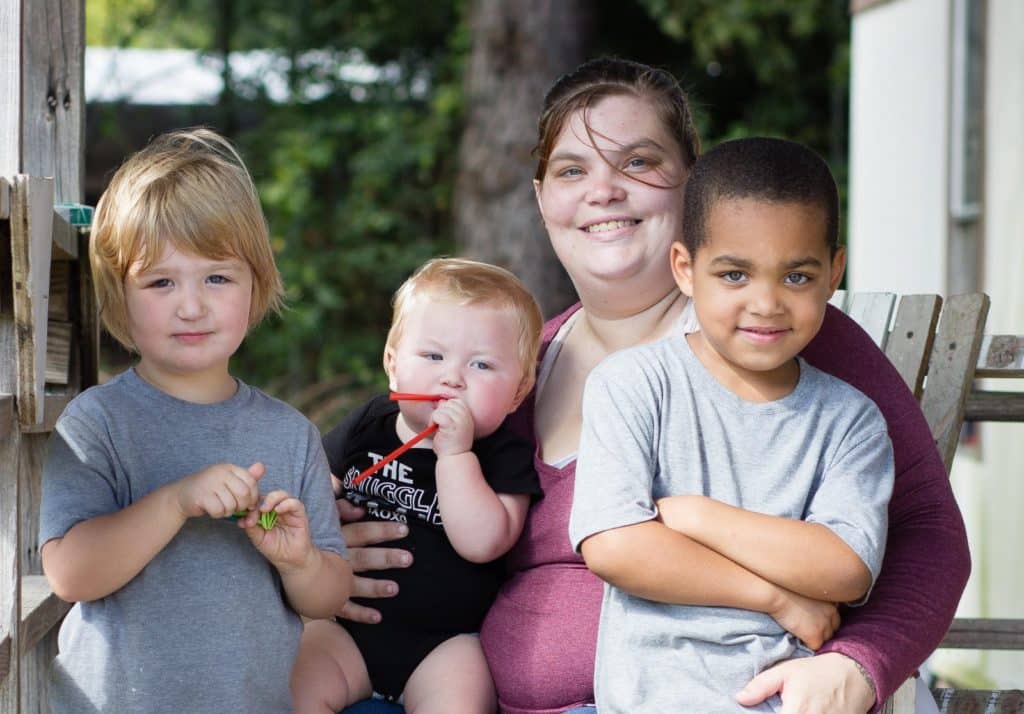 The pantry, which works with the Food Bank of Northeast Louisiana, a member of the Feeding America network, provides much-needed food for Samantha and her children. But it also provides something more intangible: a sense of stability and normalcy.
"The Food Bank has helped us be independent," Samantha said. "It helps me be there for my family."
Your generous support makes it possible for us to provide families like Samantha's with the food they need. Please give today – every $10 will help us provide 55 meals to children, families and seniors in our community.