Making A Difference Together
When it comes to helping others, there's no task too challenging for Willie and Jeri. The couple has been volunteering with the Food Bank for over 10 years, and have done everything from folding thousands of letters for a mailing campaign to helping pack food on a hot summer day.
Willie and Jeri met in Seattle, Washington, and began volunteering at their local food bank during the mid-1970s. Willie started a career in the banking industry, which led them to move multiple times across the country. Each time they moved, they always sought out ways to impact the community they were in.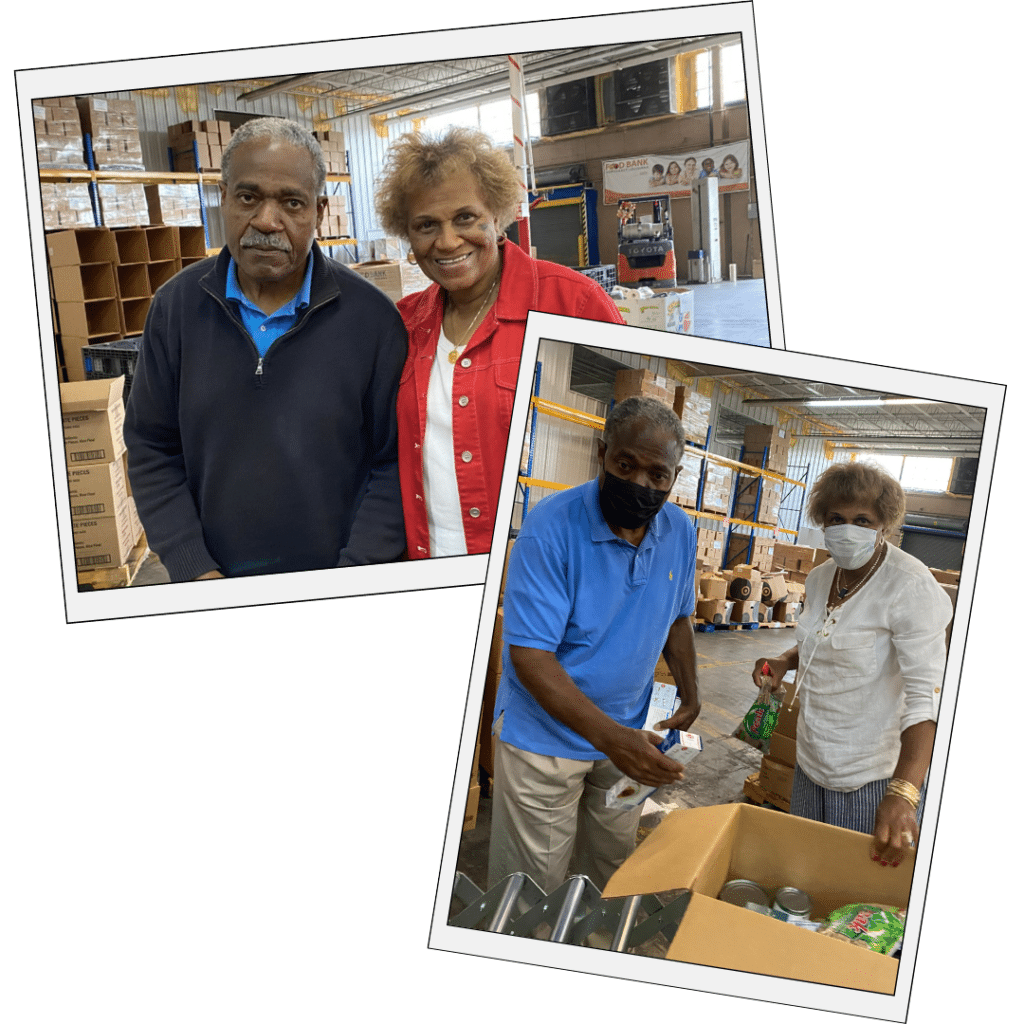 "Everywhere we go, we help out at the local Food Bank," Jeri told us.
They have helped at Food Banks in Washington, Indiana, and Louisiana. The couple loves it so much that they travel from Simsboro to Monroe to volunteer at our Food Bank. They also spend their time helping at their church and Food Bank partner agency, New Living Word in Ruston.
"We do it every time out of love," Willie explained. "We just want to help people."
Willie told us one of the things he was most surprised about when he started volunteering at the Food Bank was the amount of people who needed food assistance in the area. A recent study by Feeding America showed one in six people in Northeast Louisiana struggle to put food on the table.
Willie and Jeri's passion for helping others is inspiring. You can also make a difference in our community by volunteering with the Food Bank. Sign up today at foodbanknela.org/volunteer.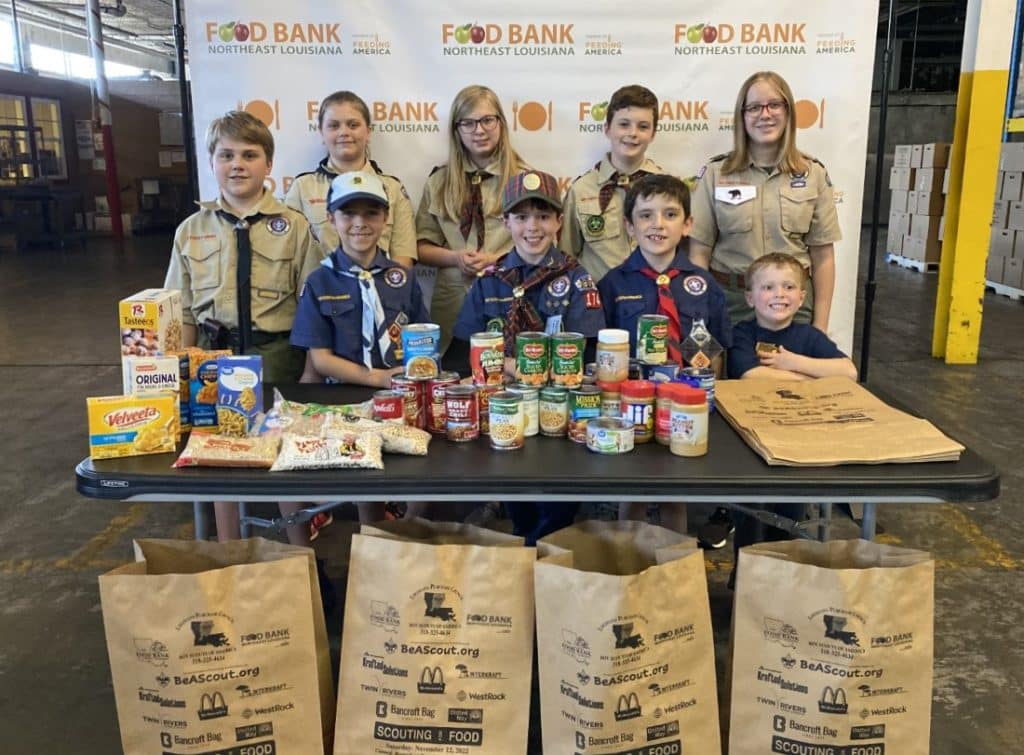 Our community came together and donated over 23,500 pounds of food during the Annual Scouting for Food Drive! Local Scout troops collected bags of donated food and earned a special merit badge for their good work. Awesome work, Scouts!
"Community service and helping others are important parts of our program, and this food drive is a perfect way for our scouts to make a big impact for our neighbors in need," said Bob D'Avignon, Scout Executive & CEO.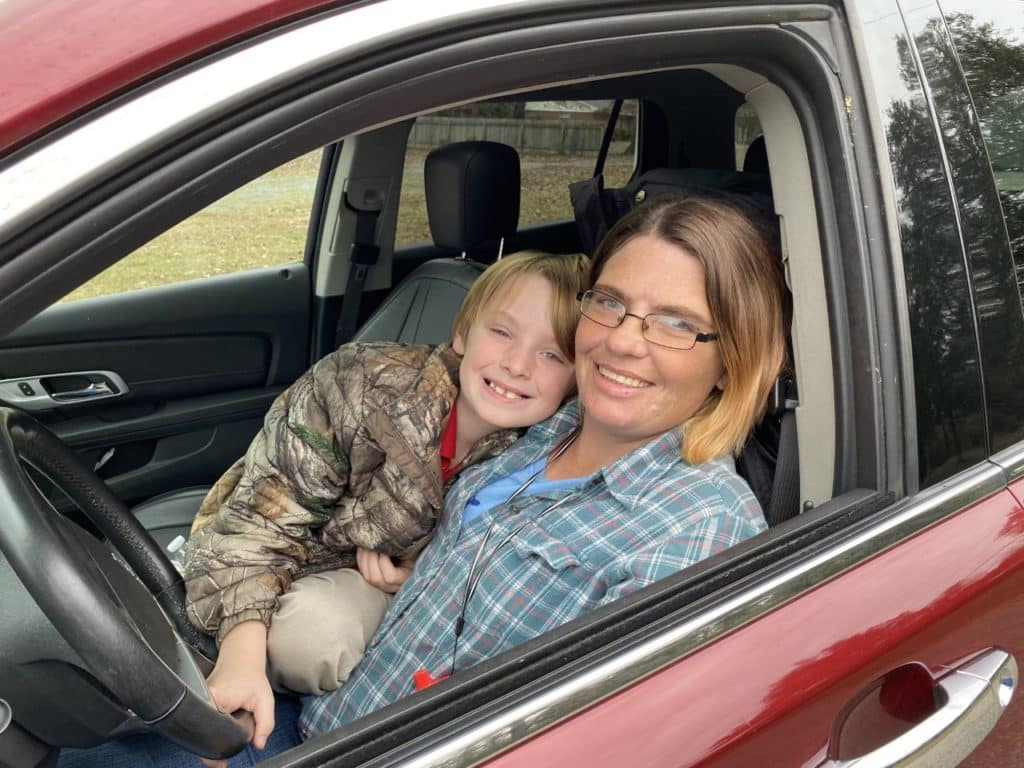 Tina's top priority is creating the best life for her seven-year-old son, Hayden. Hayden is in the first grade, and if you ask him what his favorite school subject is, he will quickly answer, "art."
Tina first visited Care and Hope, a Food Bank food pantry in Bastrop, four years ago when she needed help feeding her family. She had stopped working to take care of her mother, who was battling cancer.
"I wasn't able to work and was homebound with her," she shared.
Tina is now back working full-time in landscaping. She loves her job because it allows her to use her creative side. But work often slows down each year during the winter months, and that is when Tina turns to the Food Bank for help.
"It helps me in a time of need when I don't have the money to make ends meet," she explained.
Tina uses the groceries she receives to help make meals for her family, which often includes Hayden's favorite, mac & cheese.
You can help provide food to thousands of families across Northeast Louisiana by giving today at foodbanknela.org/donate.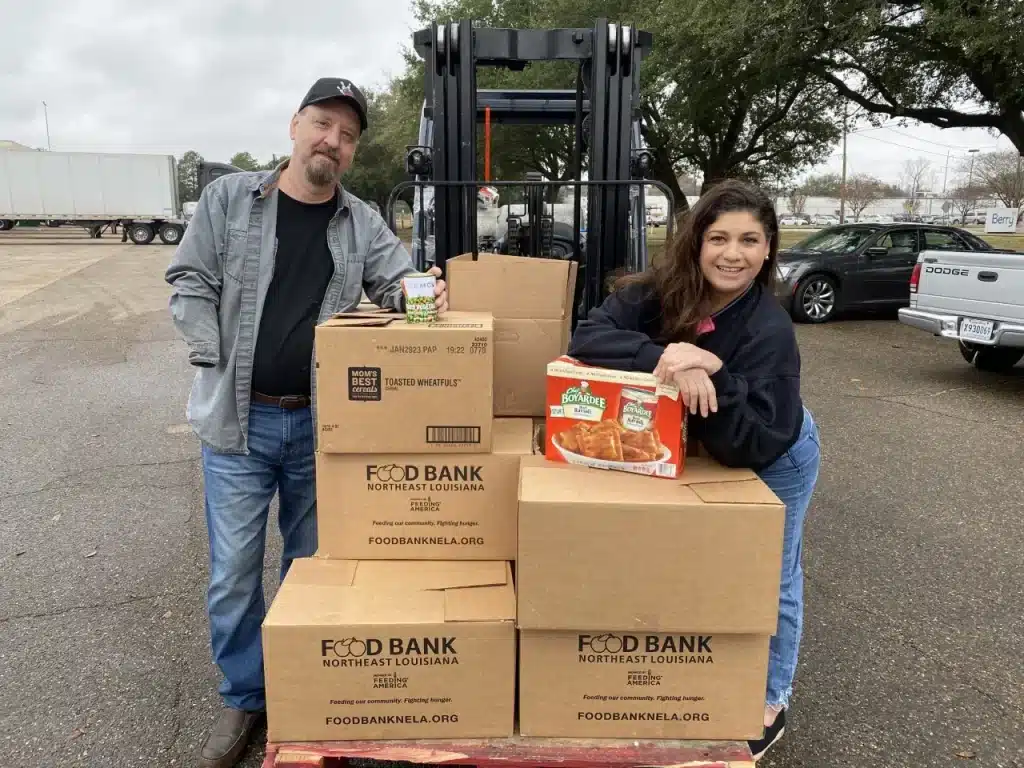 At the Food Bank, we see firsthand the issue of hunger in Northeast Louisiana and the compassion our community has to help others.
We want to thank every business, family, and individual who hosts food drives to help ensure our neighbors have access to nutritious food when they need it most. Learn how you can host a food drive of your own at foodbanknela.org.
These organizations generously gave $2,500 or more to help our neighbors who face hunger.
Please contact our Director of Development at 318-322-3567 if your organization is interested in sponsorship or employee engagement opportunities.
Many of our neighbors in Union Parish were left devasted after a tornado tore through their homes last December. Because of your support, our trucks immediately hit the roads after the storm to provide water and snacks to families and individuals being housed in temporary shelters.
The Food Bank also hosted a separate food distribution and provided chicken, apples, Powerade, and a 25-pound box of shelf-stable food items to those impacted by the storm. Your support equals compassion in action!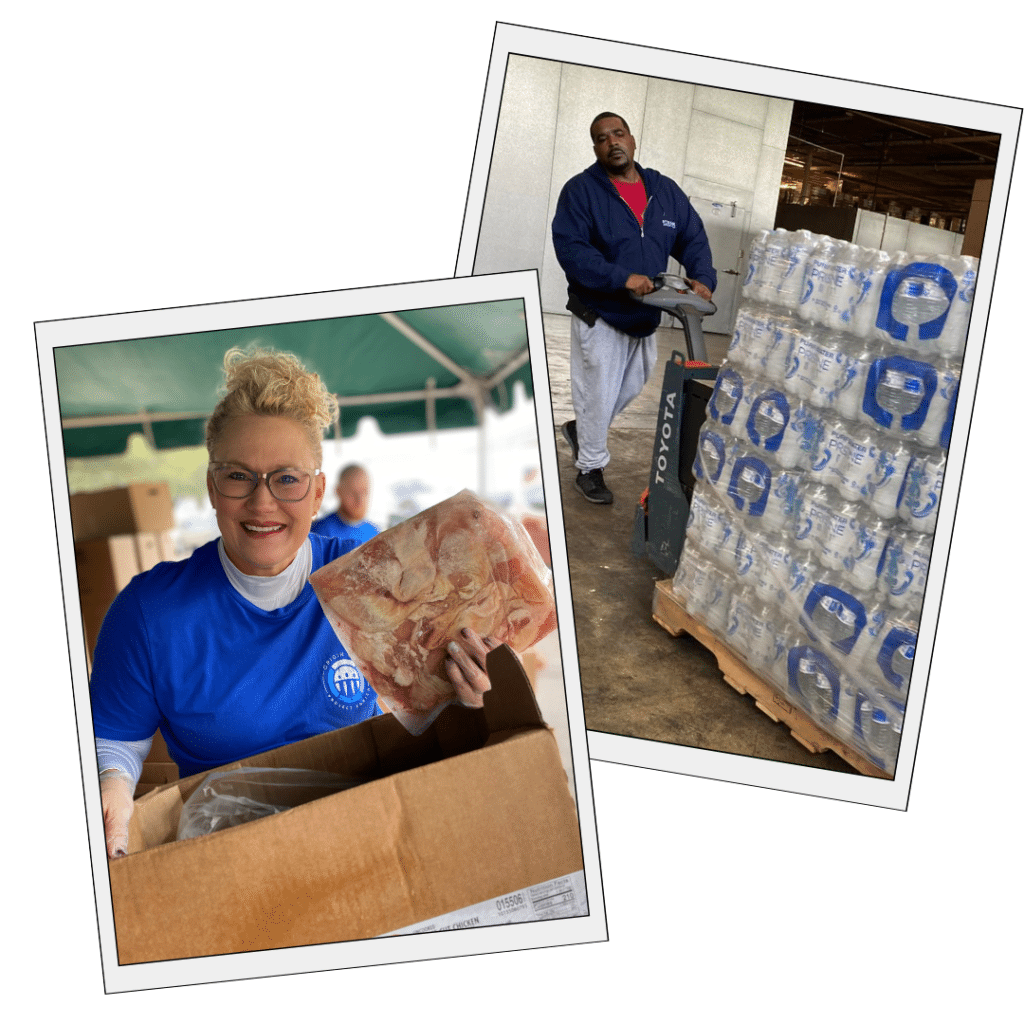 Food Bank Celebrates Donation of Property
One generous donor recently took a unique approach to supporting hunger-relief in our community. The Kumar Koneru Family Trust donated real estate property off of U.S. Highway 165 N in Monroe to the Food Bank. The property was sold, and the proceeds will go toward funding a larger Food Bank warehouse facility. We extend our most sincere gratitude to The Kumar Koneru Family Trust for this extremely generous donation in support of our hunger-relief efforts!

Our Vision is a strong, caring community that ensures no one in Northeast Louisiana goes hungry.